If you are Chanel, the pop-up shops are transformed in ephemeral boutiques.
The CHANEL Paris Cosmopolite 2016/17 Métiers d'art Ready-to-Wear collection is showcased at the MARAIS boutique in Melbourne, Australia from June 15th to July 9th 2017. This pop up installation is inspired by the Ritz Paris hotel, the legendary five-star hotel on Place Vendôme and will mark the very first time in which a CHANEL collection ventures outside of its boutiques in Australia.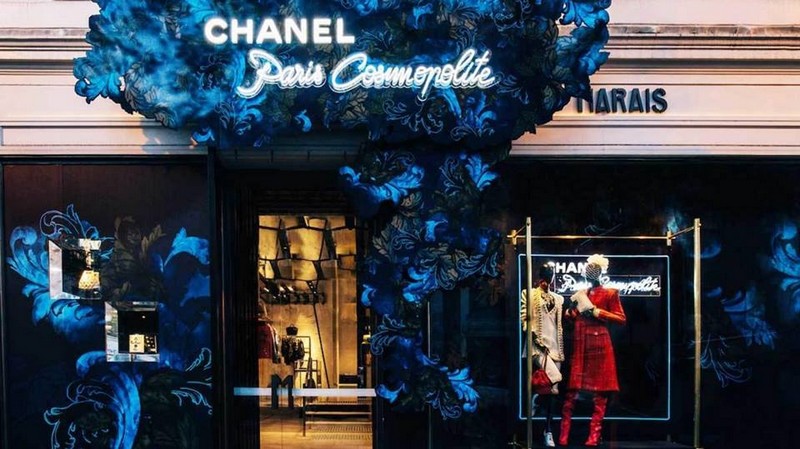 Karl Lagerfeld offers a very elegant and inspired Parisian collection, drawing on the Ritz Paris, a setting cherished by both the House of CHANEL and its founder Gabrielle Chanel. An inventive animation of the collection is presented at MARAIS, the multi-brand concept store, providing a new and creative shopping experience.
"And don't expect just any old plywood fitout either. While pop-up shops have generally outgrown this makeshift aesthetic, when Chanel does anything, expect it to be haute," says theaustralian. The ephemeral boutique house posh puffas, sequined pedal pushers to exquisite beaded and feathered cocktail dresses and designer Karl Lagerfeld's latest take on the house's signature tweed suits and jackets.
"The temporary boutique, which will be in situ until July 9, will be the first time a collection has been available outside an actual Chanel store in Australia. It will absolutely be worth a visit, even if only to dream."
According to Vogue Australia, "The Ritz Paris-tinged affair attended by the likes of Garry Pepper Girl blogger Nicole Warne, actress Sarah Ellen and Preatures front woman Isabella Manfredi."