Bentley Grand Convertible redefines the luxury of open-air driving.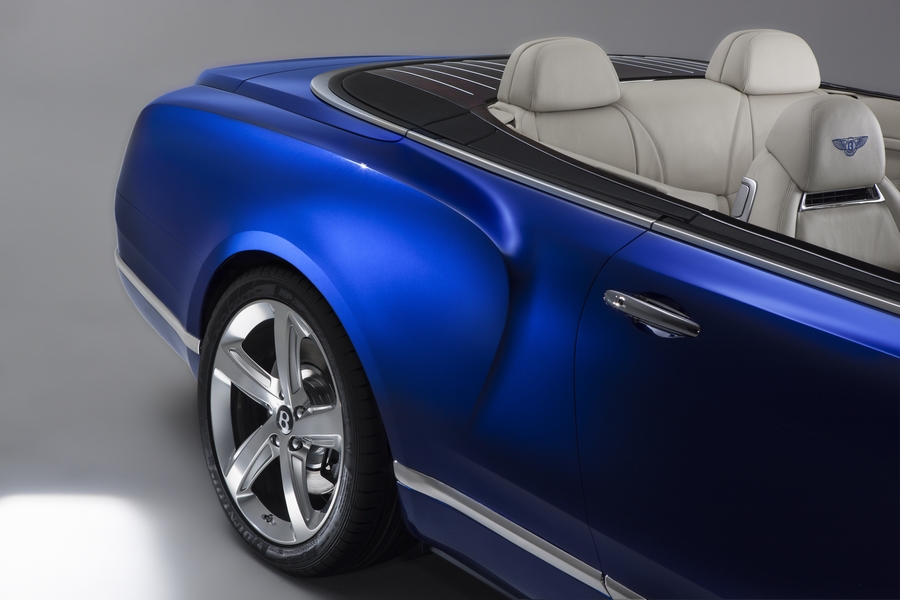 Developed to signify Bentley's intentions for the future, the new Bentley Grand Convertible unveiled at the 2014 Los Angeles Auto Show, is the most sophisticated open-top car ever created by Bentley.
The wheels hint at the power and torque that wait under the bonnet. With 537 PS (530 bhp / 395 kW) and 1,100 Nm (811 lb.ft) of torque from Bentley's 6¾-litre twin-turbo V8 engine of the flagship Mulsanne, the Grand Convertible promises the luxury of effortless performance to match its unparalleled style.
Resplendent in Sequin Blue, originally a bespoke colour created from a single sequin from a customer's haute couture gown, the Grand Convertible features a silver "liquid metal" finish to the bonnet and windscreen frame. Contrasting the rich blue body work is the Bentley directional wheel design, handed to the left and right sides of the car and finished by hand before being polished to a high shine.
"This concept demonstrates Bentley's ability to create a pinnacle convertible Grand Tourer, while embodying elegance beyond compare. With this car we combine the opulent Mulsanne experience with the full sensory indulgence of open-air touring, continuing to unite luxury and performance in new ways," explained Bentley Chairman and CEO, Wolfgang Dürheimer, who unveiled the car at the 2014 Los Angeles Auto Show.
"We are eagerly awaiting the response of our customers to this car. We will ensure that this car – if it reaches the roads – will be a highly exclusive, extremely limited
collector's piece."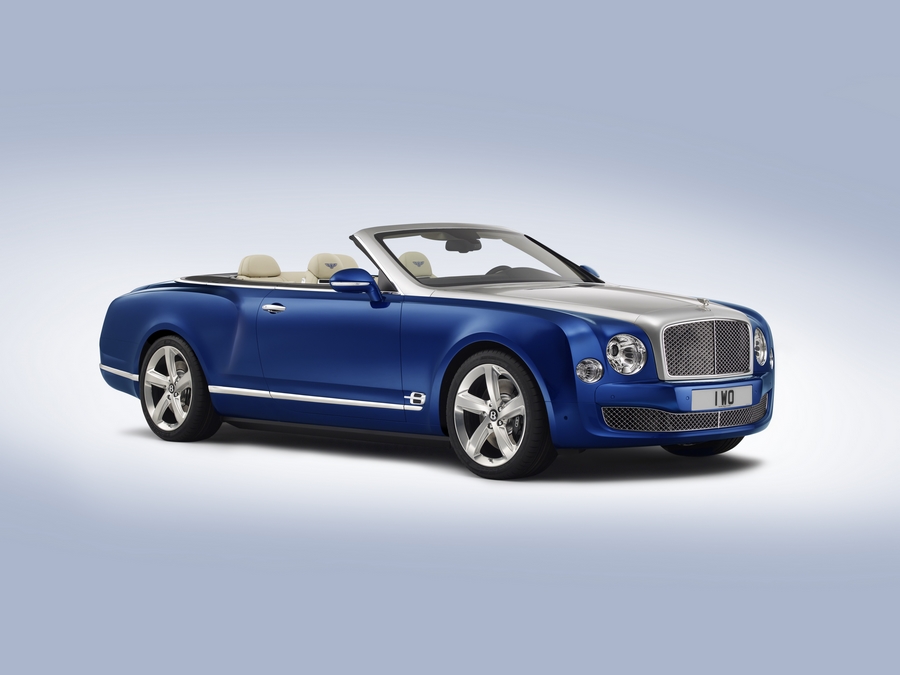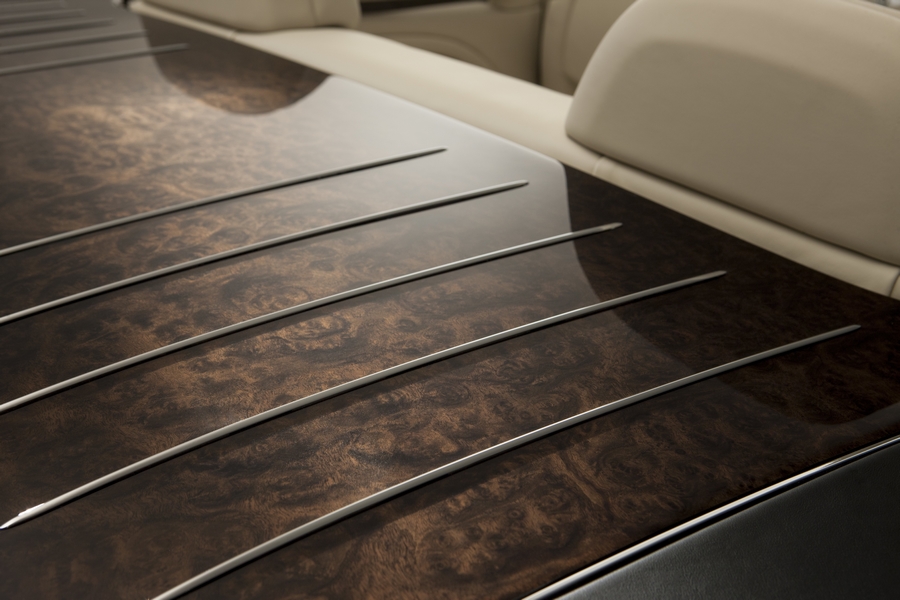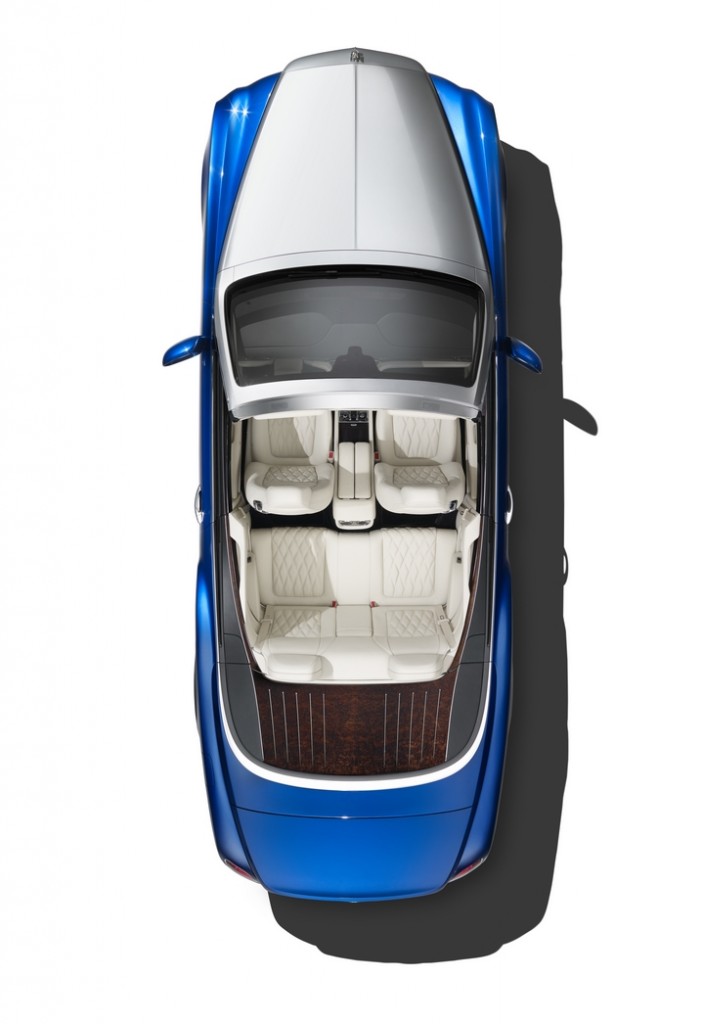 14 naturally tanned leather hides are merged together with progressive-diamond quilting, with the shape of the pattern changing over the seats and doors in a cabin sized for four
adults. The light hide is contrasted by the sleek elegance of Beluga leather around the top of the doors and extending back to the rear tonneau, framed in polished chrome.
Replete with book-matched, mirror-finished and dark-stained Burr Walnut, the tonneau features the largest piece of wood veneer ever applied to a Bentley. Fashioned entirely
by hand, this expanse of veneer is only paralleled by the creations of the world's best furniture makers, and is finished with elegant parallel lines of chromed steel.
The Bentley Grand Convertible is on display at the Los Angeles Auto Show from 19th November 2014.