Christian Louboutin unveils Starlight bottle covered in 1,500 crystals.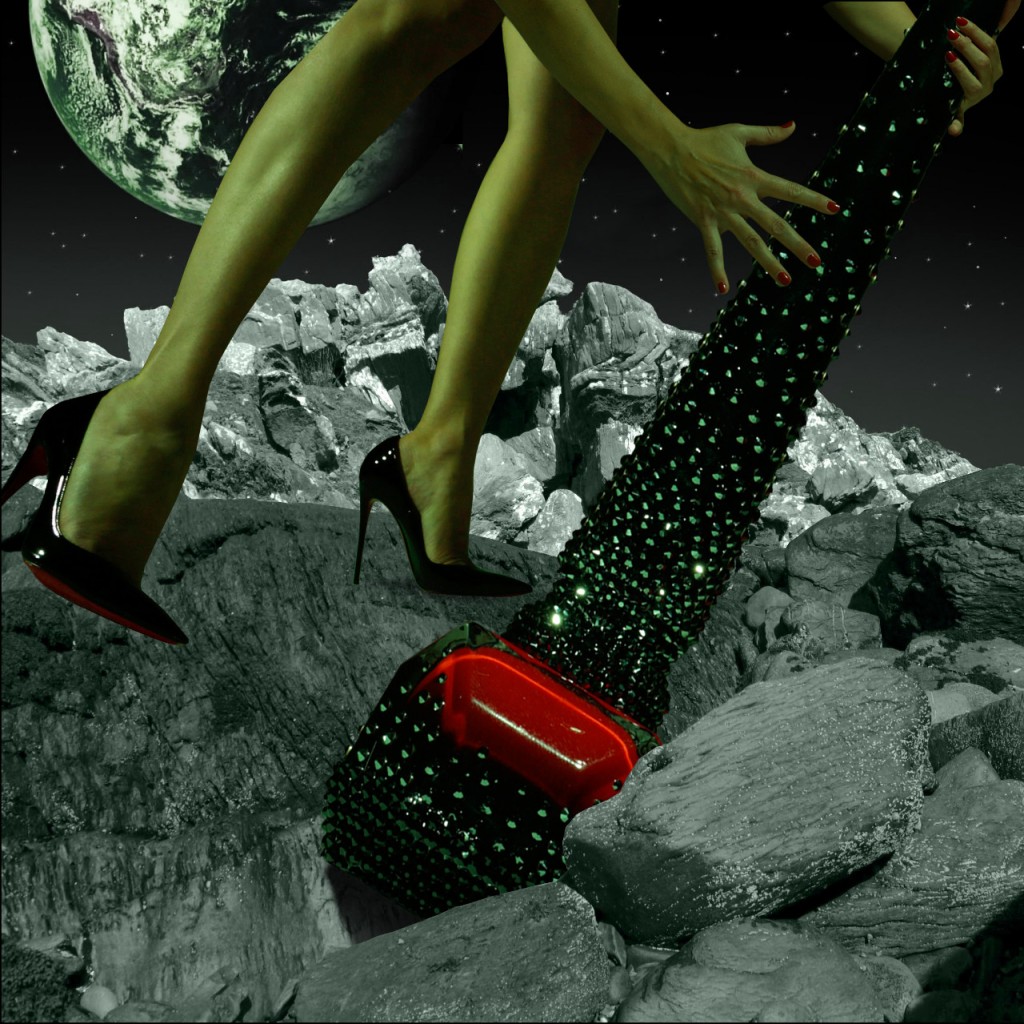 Shoe designer and new beauty guru Christian Louboutin unveiled a limited-edition luxury nail polish designed for a Domestic goddess. Starlight by Christian Louboutin, Louboutin's latest adventure in beauty is a nail polish hand-decorated with 1,500 Strass crystals. Launched for the holidays, the exclusive polish is priced at €600 and limited to only 1,000 pieces. According to the brand, Starlight nail laquer is "ideal for the woman who has everything."
"The beauty adventure is a natural extension for someone like me, who likes to empower women and to be a part of creating beauty seems like the right next step" commented Christian Louboutin.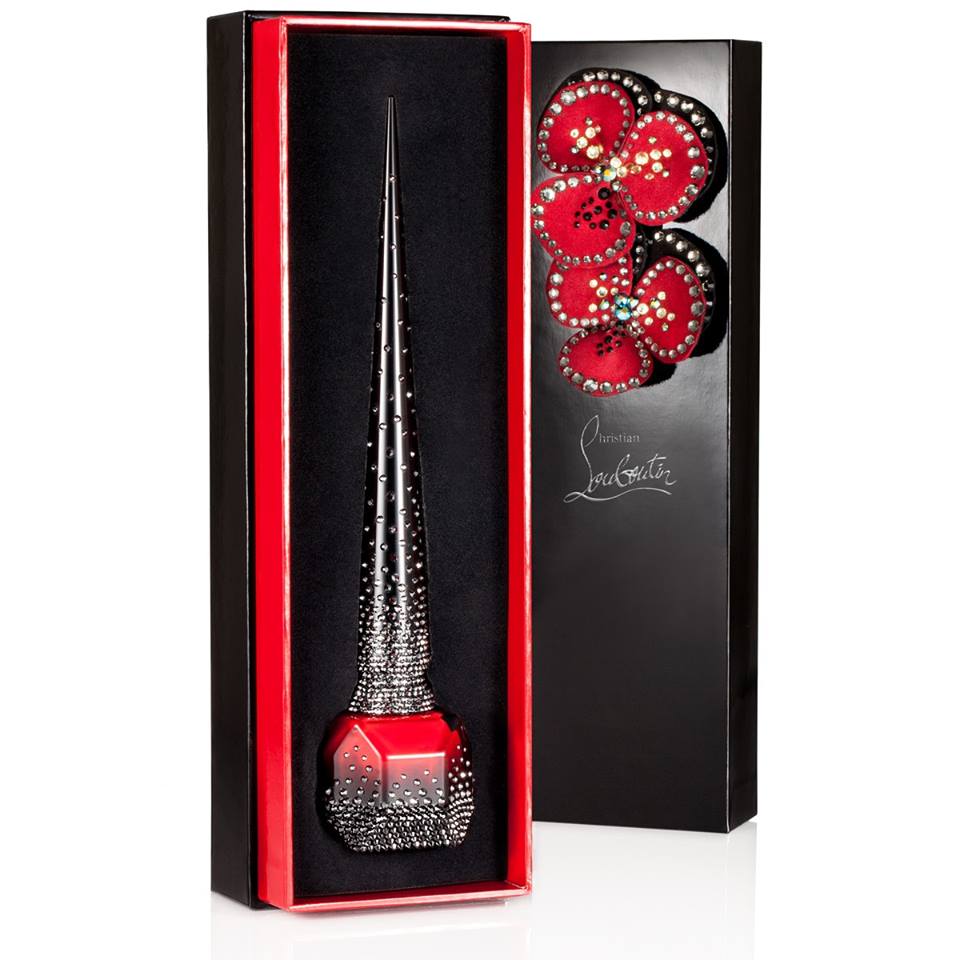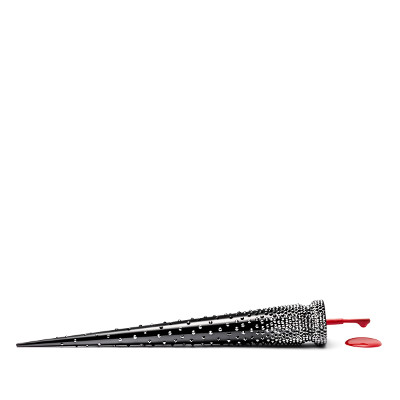 Standing eight inches tall, Louboutin nail colour pushed the limits of design possibility with each bottle. While the cap naturally invokes the feel of a woman's high heel, once opened it becomes the calligraphy pen to a feminine and elegant inkwell; a brush in the hands of an artist, expertly crafted to gather the perfect amount of lacquer. As a surprise design element, hidden inside the cap is yet another flash of rouge.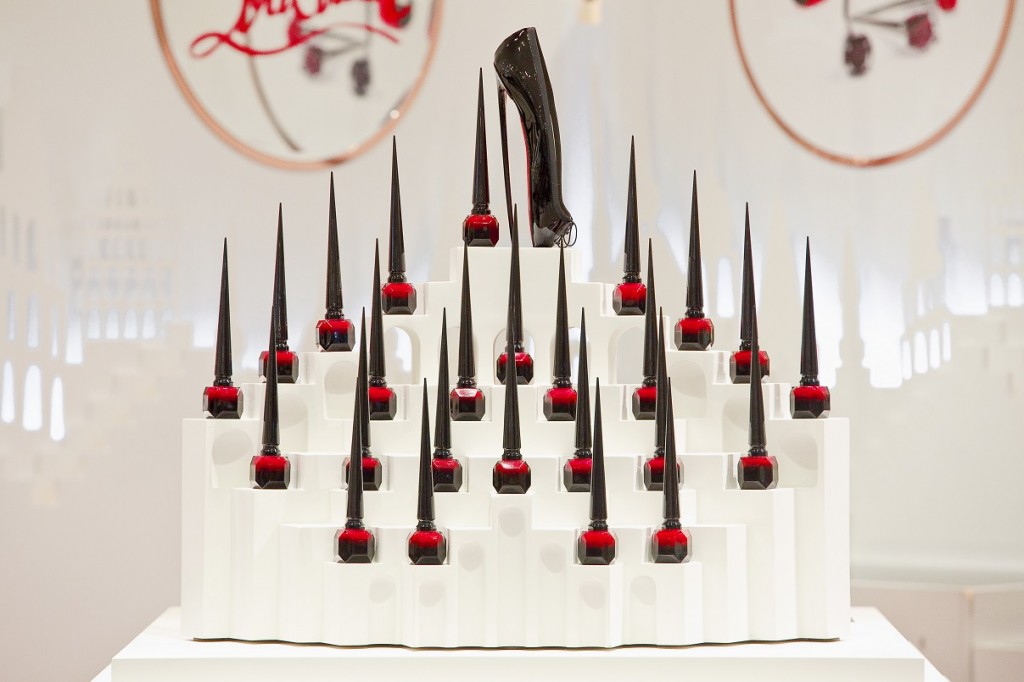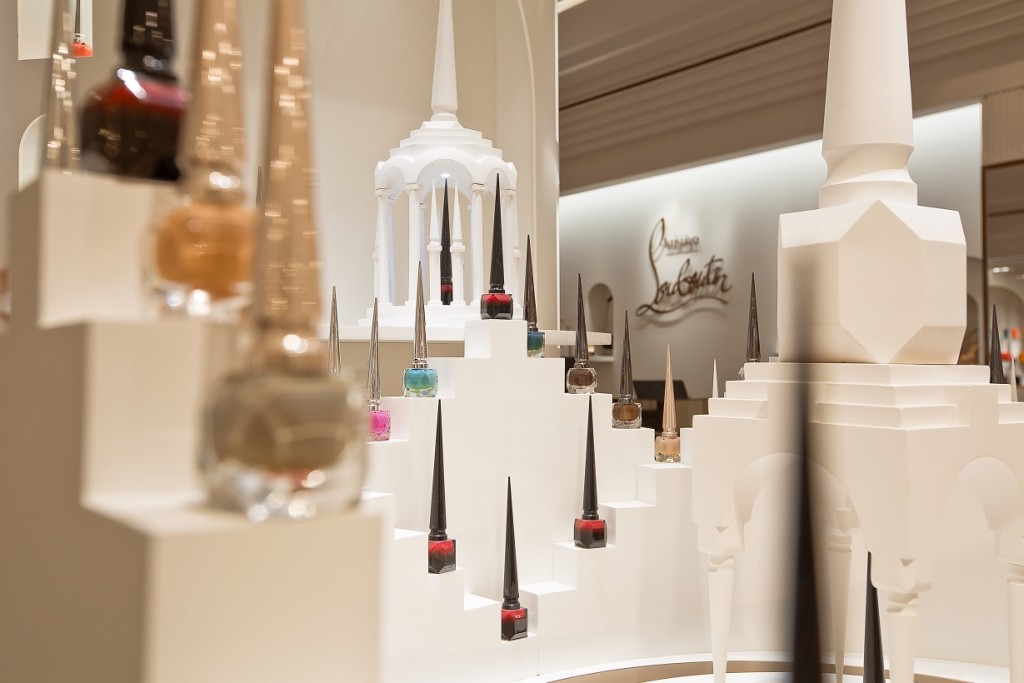 To shop Christian Louboutin Beauté nail colours, as well as the covetable AW14 collection for womenm you can visit the new "Place Loubout" boutique launched this month within the iconic Parisian department store Printemps Paris. A testament to Christian's love of design and architecture, the new Printemps space takes inspiration from traditional Parisian buildings, combining classic detailing with abstract elements lifted from the Christian Louboutin Beauté line – designed in collaboration with London-based consultancy, Household.