Cheese in all its magnificence: Bath Blue collected the World Champion trophy at the 26th edition of the World Cheese Awards.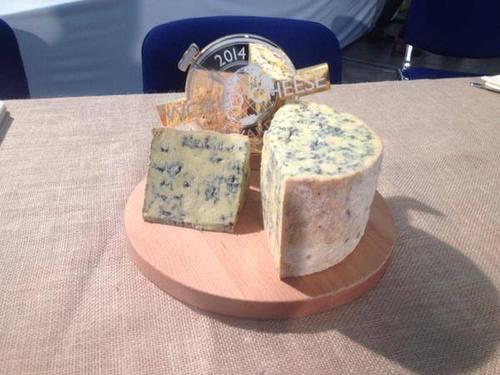 Imagine 3,000 cheeses all in one place. The 2014 World Cheese Awards, the largest gathering of cheeses under one roof and UK's biggest and most cosmopolitan cheese festival, took place at BBC Good Food Show, London Olympia from 14 – 16 November.
"There are many regional cheese award competitions but the World Cheese Awards is all about cheese, not yoghurt, cream or milk, just cheese in all its magnificence," explained John Farrand, MD of the Guild of Fine Food, organisers of the World Cheese Awards.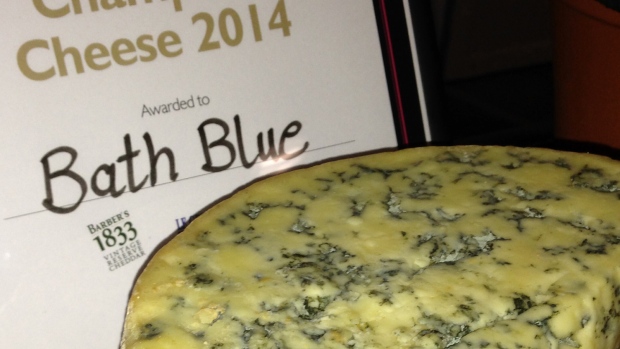 The soft Bath Blue cheese from England, a blue-veined cheese made with organic milk, was crowned world champion of the year, beating Swiss, French, and Dutch cheesemakers. Ripened in traditional stone-built rooms for eight to 10 weeks, the Bath Blue cheese can be found in Bath and the Borough Market in London.
"Sometimes blue cheese can have a metallic flavor, and if it doesn't it can overloaded with salt, but this was perfectly balanced – a classic blue, flavors that develop slowly in your mouth," said Canadian judge Louis Aird of the Bath Blue, quoted by AFP.
"The winner was the last cheese to be tasted by the Supreme Panel of 16 judges, narrowly beating Italy's Caseificio Il Fiorino and Croatian producer Sirana Gligora into joint second place. Until the final cheese was tasted, Caseificio Il Fiorino's Pecorino Riserva del Fondatore and Sirana Gligora's Dinarski Sir were neck and neck to take the top title," said finefoodworld.com
A trophy for Exceptional Contribution to Cheese was presented to French cheesemaker Roland Barthélemy for promoting the preservation of artisan cheeses in France.
"Roland Barthélemy has dedicated his working life to cheese and his endeavours have secured recognition at the highest levels for the profession of the Fromager," said Guild of Fine Food chairman Bob Farrand.
"He has spent years striving to elevate his craft to the same level as top chefs, has judged all over the world and has continued to champion at every opportunity the cause of raw milk cheese."
Close to 2600 entries were staged in a massive 1000m2 area within the main BBC Good Food Show London with judging taking place in front of a live consumer audience. Our 250 experts from around the world worked in teams of four, identifying medal-winning cheeses through the morning. Each team awarded Gold, Silver and Bronze or 'no award' to each cheese on its own merits.