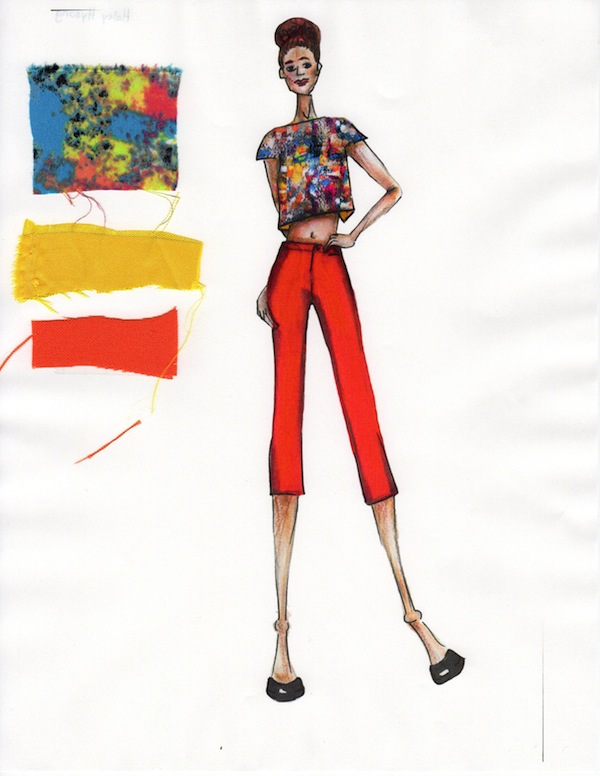 Each season Mercedes-Benz Fashion Week in New York City captures the world's attention as more than 250 designers showcase their collections and unveil the upcoming season's trends at star-studded presentations and runway shows under the famed Lincoln Center tents.
The Art Institute of New York City's next crop of young designers will bring their fashions to the fashion industry's largest stage – Mercedes-Benz Fashion Week. Taking their skills from the classroom to the runway, six students and four recent graduates will present their Spring 2014 capsule collections on September 5 at The Stage at New York's Lincoln Center.
This opportunity will give these ten talented students and alumni of The Art Institute of New York City the chance to present their looks to an international audience and get a glimpse at what it takes to market themselves and their designs to potential clients and buyers. Their collections will include both women's and men's sportswear and eveningwear, showing the culmination of techniques learned in the classroom and brought to life by the range, vision and creativity of the young designers.
"At The Art Institute of New York City, our fashion program emphasizes innovation and creativity in fashion design while providing students the technical knowledge needed to enter the fashion industry," said Amanda Lovell, Academic Department Chair of Fashion at The Art Institute of New York City. "We balance developing their creative vision, building technical skills such as patternmaking and draping, and business skills like marketing, client relations and business practices."
Mercedes-Benz Fashion Week is New York City's single largest media event, taking place twice a year (February & September) at Lincoln Center, one of the most well known arts and cultural institutions in the world. The event provides top designers an international platform to showcase their collections to more than 100,000 industry insiders from around the world, including buyers, editors, retailers, celebrities, VIPs, and more. With more than 80 designers shows over 8 days, it is known as the premier event worldwide.