The Best New Spas of 2012: best urban and rural retreats around the world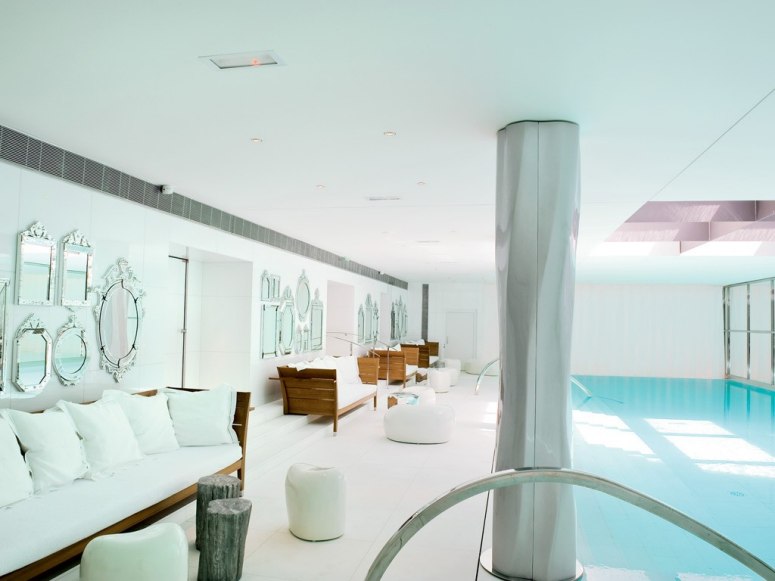 The the US-based publication Conde Nast Traveler, one of the world's most influential travel publications, has revealed its annual list of the hottest new spas of the 2012. The magazine has compiled also a list of the hottest new hotels and new restaurants (2012 Hot Tables). Although the top list have some surprising omissions, it offers an interesting image of the new launches in hospitality business.
This year's Hot Hotels List, the sixteenth, includes 121 properties in 49 countries, with three countries making their debut: Kuwait (with the Hotel Missoni), Montenegro (Aman Sveti Stefan), and Serbia (Square Nine). Best represented on the list? The United States leads the pack with 12 entrants, followed by the United Kingdom, China, and Italy (all with 7 units).
The best new spas list, released this week, includes 35 entries, from 20 countries. Among the winners were 6 locations in US, the most of any countries.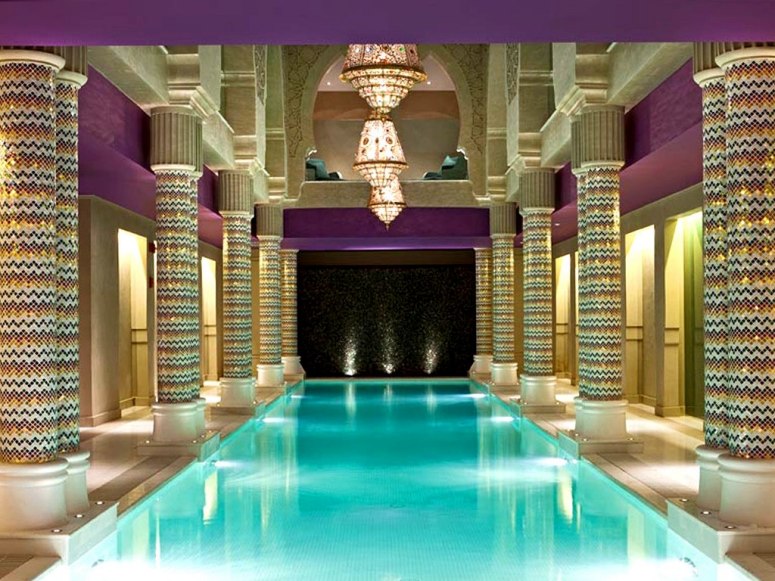 From New Delhi to New York, these are 35 blissful new spa escapes:
Best new spas in Brazil
Beaux, Rio de Janeiro
Best new spas in Chile
Spa Noi, Hotel Noi Vitacura, Santiago de Chile
Uma Spa, Tierra Patagonia Hotel & Spa, Torres del Paine
Best new spas in China
Mission Hills Mineral Springs and Spa, Hainan
Kerry Hotel Spa, Shanghai
Best new spas in Dominican Republic
Spa at the Sanctuary, Cap Cana
Best new spas in Egypt
So Spa, Sofitel Legend Old Cataract Hotel, Aswan
Best new spas in England
ESPAlife at Corinthia, Corinthia Hotel, London
St. Pancras Spa, St. Pancras Renaissance Hotel, London
Best new spas in France
Spa Nuxe Les Bains de Lea, Grand Hotel Bordeaux, Bordeaux
Spa Le Bristol by La Prairie, Paris
Spa My Blend by Clarins, Le Royal Monceau Raffles, Paris
Pure Altitude Spa, Altapura, Val Thorens
Best new spas in India
Shamana Spa, Grand Hyatt, Goa
ESPA at the Leela Palace, Leela Chanakyapuri, New Delhi
Best new spas in Israel
Akasha Wellbeing Center, Mamilla Hotel, Jerusalem
Best new spas in Italy
Spa Museum, Nun Assisi Relais and Spa Museum, Assisi
Armani/Spa, Milan
Best new spas in Mauritius
Sea Spa at Long Beach Mauritius Resort, Belle Mare
Best new spas in Peru
Heavenly Spa, Westin Lima, Lima
Best new spas in Portugal
Caudalie Vinotherapie Spa, L'And Vineyards Resort, Alentejo
Best new spas in Seychelles
Raffles Spa, Praslin Island
Best new spas in Singapore
Banyan Tree Marina Bay Sands
Switzerland
Nira Spa, Nira Alpina, Surlej
Wellness, Backstage Hotel Vernissage, Zermatt
Best new spas in Thailand
Luxsa Spa at the Hansar, Bangkok
Best new spas in Turkey
ESPA, at the Istanbul Edition
Best new spas in United Arab Emirates
Atarmia Spa, Park Hyatt Beach and Villas, Abu Dhabi
Talise Ottoman Spa, Dubai
Best new spas in United States
Hotel Bel-Air Spa by La Prairie, Los Angeles
Elle Spa, Eden Roc Renaissance Miami Beach, Miami Beach, Florida
Laniwai, Aulani, Oahu, Hawaii
NoMI Spa, Park Hyatt Chicago, Chicago, Illinois
Tree Spa at Hidden Pond, Kennebunkport, Maine
Kiehl's Spa 1851,