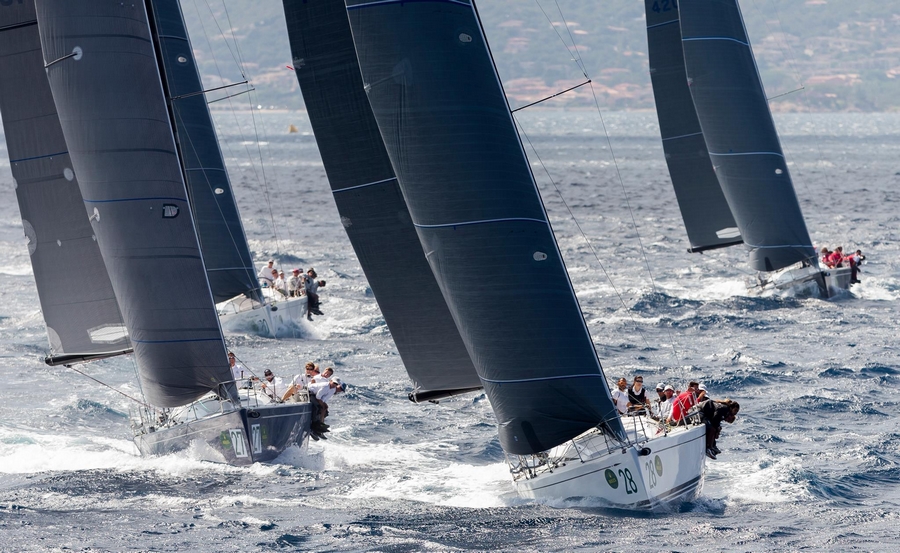 The extensive calendar of ClubSwan events planned for 2015 was presented in the backdrop of Yacht Club Monaco. The 2015 ClubSwan season is culminating with the 50th years anniversary of Nautor's Swan, which will be celebrated at the 2016 Rolex Swan Cup in Porto Cervo, Italy.
The 2015 ClubSwan season kicked off in style in March in the pristine waters of Virgin Gorda, BVI, with the second edition of the Rolex Swan Cup Caribbean, organized in collaboration with Yacht Club Costa Smeralda.
The next event on the calendar, May 10-16, is the Gazprom Swan 60 World Championships, which for the first time will be held in the beautiful Tuscan setting of Marina di Scarlino, Italy.
From Tuscany the fleet will head towards Liguria and then France for the 63rd edition of the Giraglia Rolex Cup, which includes Mediterranean's oldest offshore race. The current defending champion is the Swiss Swan 42 Tixwave.
Following the first leg from Sanremo (12 June) the fleet will gather in Saint-Tropez for three days of inshore competition (14-16 June) before embarking on the main event, the 243-nautical mile offshore race (commencing 17 June) to Genoa via the Giraglia rock.
From the Med, the focus will shift to slightly cooler waters for the biennial Gazprom Swan European Regatta in Cowes, UK (6-10 July). This event was created for Swan owners in Northern Europe to enjoy a week of competition with social events shore side, in collaboration with the Royal Yacht Squadron. This year's event will include the Swan 45 World Championships, for this competitive one design fleet, whose defending champion is Earlybird owned by Christian Nagel and Hendrik Brandis.
The Swan 42 one design fleet will enjoy plenty of action throughout the European season and has a full schedule in the US, including New York Yacht Club's 161st Annual Regatta in June, the Swan 42 US Nationals in July and the Rolex New York Yacht Club Invitational Cup in September.