The Tesla Model S by LARTE Design – a new image of the electric vehicle.
LARTE Design revealed Tesla S and Range Rover at 2015 Top Marques Monaco.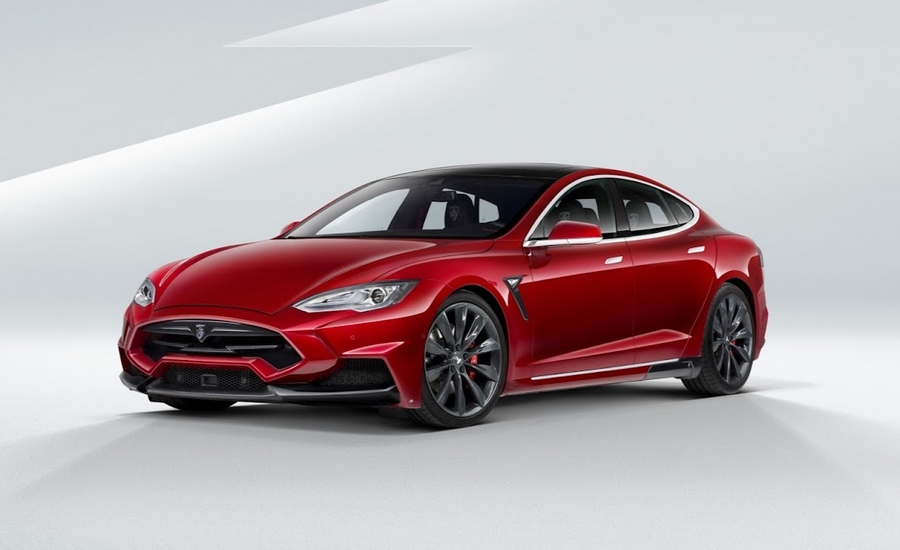 Visitors of this year's Top Marques Monaco had the opportunity to witness first-hand the craftsmanship of Tesla S Elizabeta by tuning kit manufacturer LARTE Design. The vehicle is paying tribute to the famed inventor Nikola Tesla, combining "ultimate performance and environment-friendly technology."
Larte Design engineers have created clear lines of the Tesla S Larte design to highlight the sporty nature of this superb vehicle. All parts of the tuning kit are made of light and strong carbon fiber reinforced plastic as well as composite materials based on basalt fiber, which allowed a significant reduction of the car weight.
"As we have paid close attention to details, craftsmanship, pureness and accuracy of lines and surfaces we are very proud of our new car", said Larte Design CEO Alexey Yanovskiy.
Basalt fiber has a higher strength-to-weight ratio, which makes outer parts of the car (bumpers, spoilers, etc.) stronger and lighter. Materials made of basalt fiber have higher impact resistance and toughness, as well as shock-absorbing characteristics. Due to such impressive properties, basalt fiber is used to manufacture bulletproof vests. These materials are also widely spread in the aviation and space industry. This is extremely important for production of car components ensuring safety in case of a crash. Furthermore components made of basalt fiber are resistant to severe natural conditions: moisture, salt solutions, alkali and acids.
LARTE Design had also developed new interior features and installed large forged wheels.
The Russian tuners revealed also a package for a Range Rover Sport WINNER with 400 hp.