Techrules AT96 TREV supercar concept. The solution for next generation EVs, TREV promises to deliver unprecedented range and efficiency.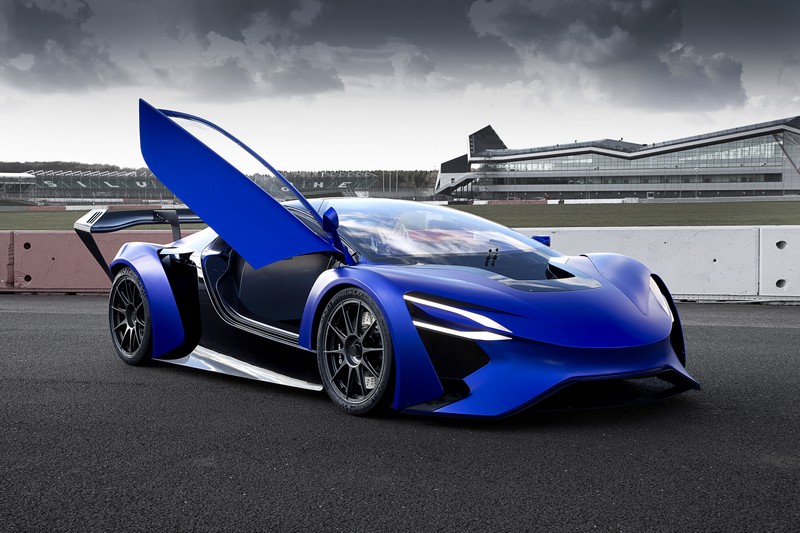 Techrules, a new China-based automotive research and development company, made its global debut at the 2016 Geneva International Motor Show. Techrules introduced Turbine-recharging electric vehicle (TREV) – a revolutionary range extender technology for next-generation EVs. Techrules will introduce China's first supercar – featuring TREV technology – within a few years, with city cars to follow in the following years. Running prototype concept supercar boasts projected peak power of 1,030 bhp, range of over 2,000km, and fuel economy of 0.18 l/100km.
It has developed a Turbine-Recharging Electric Vehicle (TREV) system, an all-new patent-protected series hybrid powertrain technology comprising a turbine-generator. TREV combines extensive experience of aviation and electric vehicle technologies with several proprietary technical innovations to deliver unprecedented levels of efficiency and performance, and ultra-low environmental impact.
TREV is a range extender system that uses a micro-turbine to generate electricity that charges a battery pack. The battery powers the motors that drive the wheels. Newly developed battery management technologies enable superior charging efficiency. The high efficiency of the TREV range extended results in a requirement for fewer batteries, saving weight and space.
Techrules is showcasing its ground breaking technology at the 2016 Geneva Motor Show in a plug-in hybrid range extender TREV concept that represents the first step towards production of China's first supercar. A development prototype started testing last month (February 2016) at the world-famous Silverstone race circuit in the UK.
Producing peak power of 768 kW (1,030 bhp / 1,044 PS), initial projections indicate blistering performance (0 – 100 km/h in 2.5 seconds; 350 km/h restricted top speed) and a huge range (over 2,000 km). Under plug-in operation, it achieves fuel consumption of just 0.18 l/100 km (1,569 mpg).
"The TREV system is a perfect combination of micro turbine and electric vehicle technologies. It is highly efficient, produces very low emissions and provides an optimal charging solution for electric vehicles. We believe it may redefine how the next generation of electric vehicles is powered," said William Jin, the founder and CEO of Techrules.