Tanarg Bionix High-end ultralights trike – The best open air sport flying machines
Tanarg Bionix' ultra-light aircraft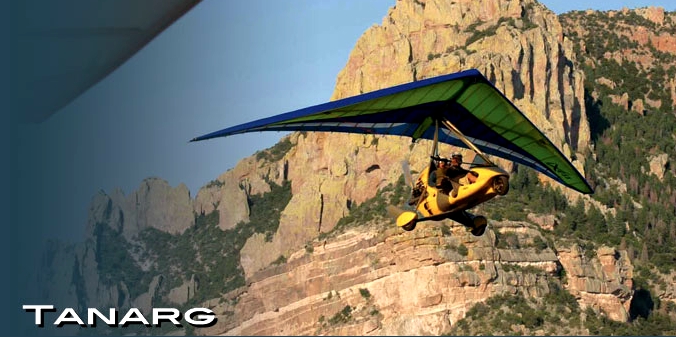 Air Creation's Tanarg is market leaders of high-end ultralights. The unequaled pleasure offered for a limited budget has attracted flight enthousiasts for 2 decades.
Over the years, Air Creation has become a world famous name in ultra-light aircraft production and the flagship of their fleet, the Tanarg represents the best in the field of ultra-light weight-shift aircraft. The extraordinary potential of the Tanarg – already twice champion of Europe and of the World – has been plainly seen at international races and air shows.
Designed for cruising and adventure, particularly robust and reliable, Tanarg is also a favourite of professionals and flight schools, where its style, comfort and ergonomics are unanimously recognised. Clean lines, perfect airfoils and optimised systems work in unison to provide stability at high speeds under all circumstances.