Takashi Murakami creates two limited edition bottle designs for the pure Junmai Daiginjo Sake.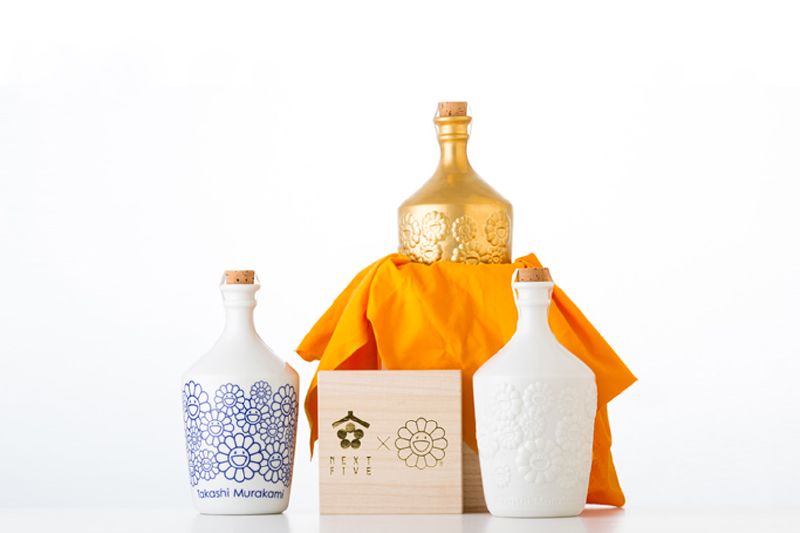 Takashi Murakami × NEXT5 is a brewing collaboration between famed artist Takashi Murakami and Akita brewers in Japan. The project saw the creation a fresh sake that goes back to the very beginnings of Japanese sake.
Kimoto-zukuri – a method of making sake using kimoto yeast – is the starting point for sake first established in the late Edo Period, and is currently attracting increasing attention in the Japanese brewing industry. The sake project involving Takashi Murakami and NEXT5 goes even further back from that, to try and use brewing methods from the earliest years of the Edo Period.
NEXT5 is a joint brewing unit making sake aimed at the next generation in Akita. These five professional brewers are joining their knowledge and skills together, to learn from the past and create a new sake for the future.
As Murakami puts it, "The NEXT5 are going back to question the very nature of what sake is when they create sake. If we go far back enough into the history of sake, we find culture coming from China. We want to grasp this thread and weave it into a fresh form." Because this is made using materials specifically from Akita with the maximum attention to detail, only a limited number will be on sale.
The collaboration is available in two versions. Takashi Murakami created an original colorful bottle (Limited brew of 5,000: 3,500 yen (tax not included) and an original ceramic gold relief/ white relief/ gosu porcelain bottle (870ml).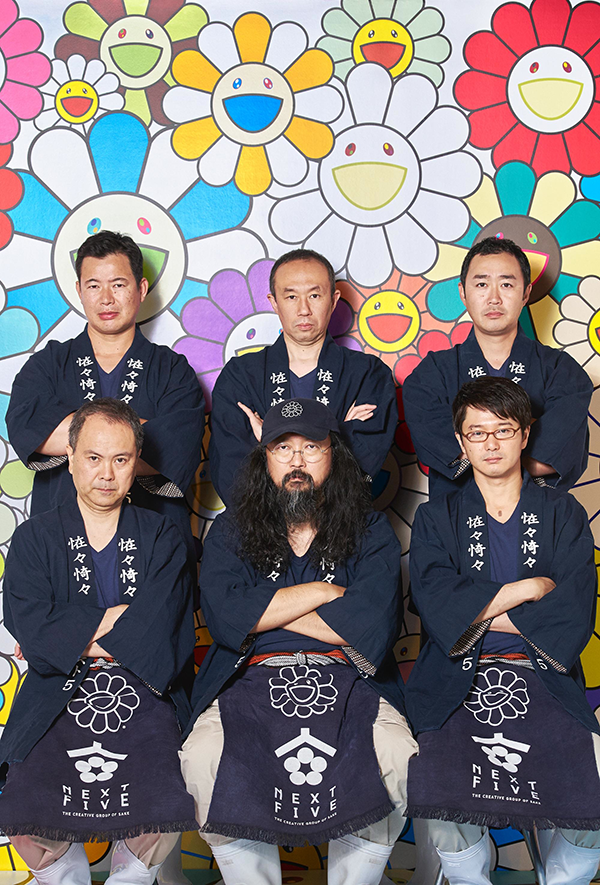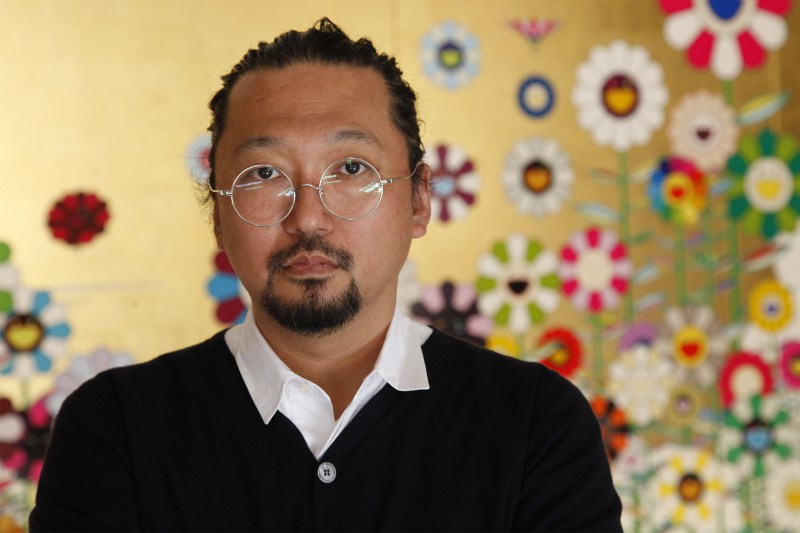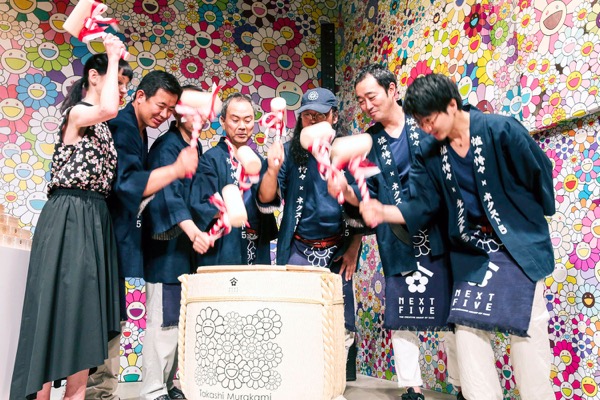 Four Key Features of Takashi Murakami x NEXT5
1. Kimoto-zukuri brewing
The sake collaboration between Takashi Murakami and the NEXT5 uses a brewing method based on sake yeast from the Edo Period. Rice, yeast and water are placed in a bag, then massaged a few times a day to let the yeast enzymes slowly dissolve the rice.
2. Sake rice
Two types of rice polished to 45% are used. Yamada-nishiki was chosen for the rice malt. Tadahiko Kobayashi of Akita Brewery, a noted expert in the yeasts essential to brewing sake, used the Kojimai Futakoji method, where the yeast is grown under scrupulous care in wooden boxes. This method is only used for ginjoshu, the highest class of sake. Sakekomachi, an original type of rice grown in Akita and especially developed for the climate in this region, is usedfor the fermentation. It has a graceful flavor with a light aftertaste.
3. Brewing water
For the brewing water, which has a powerful impact on the final taste of sake (which is after all composed of 80% water), naturally softened water is used. Naoyuki Kuribayashi of Kuribayashi Brewery supplies the brewing water used in Harukasumi. It has a light, subtle palate.
4. Yeast
Under the concept of an homage to the nature of Akita, the yeast used is Akita Yeast No. 12, a brew-friendly aromatic type. It has the scent of bananas and a refreshing bite to it.