First-of-a-Kind 'Sparkle Towers at Dubai Marina' with interiors marveled by Swarovski unveiled.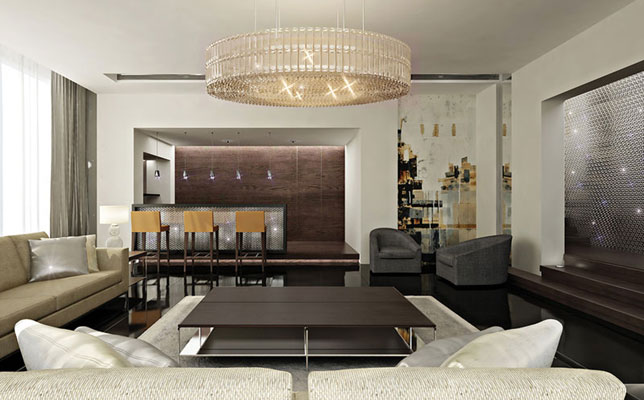 Investors love Dubai for what it gives back. The most sought after addresses in real estate gives you the best of sun, sky & sea, and new standards in "sparkling lifestyle".
Branded 'Space Marveled by Swarovski', the new 'Sparkle Towers at Dubai Marina' have made history as Dubai's first crystal-inspired towers, with jeweled decor including sparkling lighting applications and crystal enhancements in the interiors. Crystal encrusted window panes, double glazed windows and sparkling exterior lights make the view equally enjoyable on either side of the window.
Stylish bathrooms, with state-of-the-art European branded sanitary ware and fixtures, acknowledge that refinement has no end. Each bedroom comes with an in-suite bathroom. To encompass the wide fashion sense of its customers, the builder Tebyan have custom built each bedroom to include a built-in wardrobe. Each two and three bedroom unit coming with a specially designed nanny room.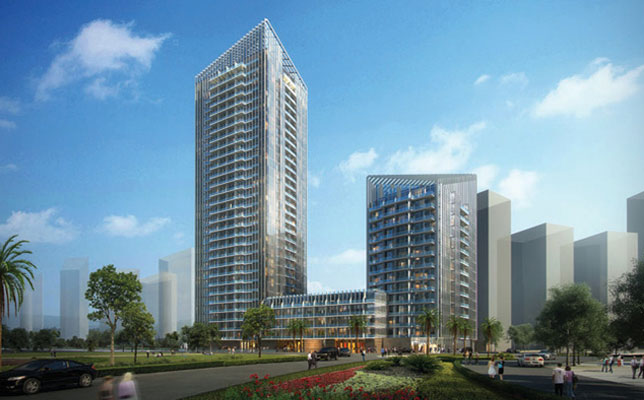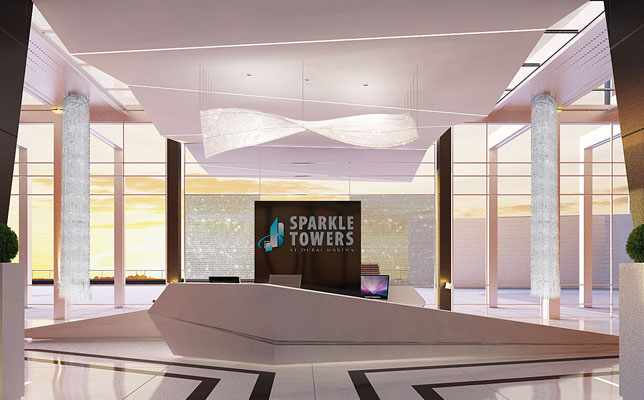 "In a city that frowns upon the ordinary and demands the extraordinary, we have created an extraordinary residential haven. And in a metropolis where luxury has become the norm, we have elevated elegance to unsurpassed new heights," said Tebyan's Chairman, Sheikh Adel Al Hussaini.
"This is a landmark project that will delight generations to come. We are thrilled to take crystallized luxury to another level in residential interiors, and delighted with our partnership with Tebyan," commented Executive Board Member of Swarovski, Mr Markus Langes-Swarovski.
Boasting breath-taking views of the Marina skyline and waters, Sparkle Towers offers a selection of studio, one bedroom, two bedroom, three bedroom and penthouse apartments. The two towers are Ground+29 and Ground+14 connected to a Ground+4 podium and three basement parking spaces. In addition, several retail spaces facing the waterfront and the main road will offer a selection of retail outlets to serve the residents of Sparkle Towers.
Sparkle Towers at Dubai Marina is expected to be completed in December 2016.