Luca Mazzanti's Atelier debuts Evantra 771 at Bologna Motor Show (from December the 3rd until the 11th).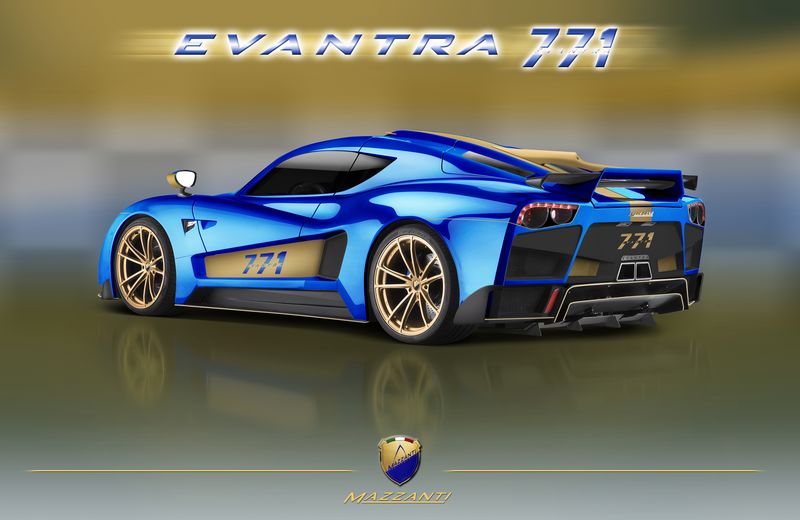 After the great success for the world premiere of the Hypercar "Evantra Millecavalli", the Atelier of Luca Mazzanti is working on a new pack for the Evantra, called "771" which will be available from spring 2017.
The pack "771" interests also the mechanics: the 7.0 L V8 naturally aspirated engine gets and increase up to 771hp (from which the pack gets the name) with the aim of making the driving experience of this Supercar even more unique. The new aerodynamic developments are present all over the body: the new splitter in the front, the renewed air intake on the roof, the design of the mirrors and the rear wing which improves the aerodynamic efficiency, also refreshing the style.
The interiors reflect the personality and the exigencies of each client; the design is updated too, making this version "771" looking more similar to the Hypercar Evantra Millecavalli. The choice of adopting new digital elements as well as more simple styles, underlines the unique characteristic of all the Mazzanti cars to be extremely customizable, appearing as blank portraits on which the client is guided in drawing his or her own wishes.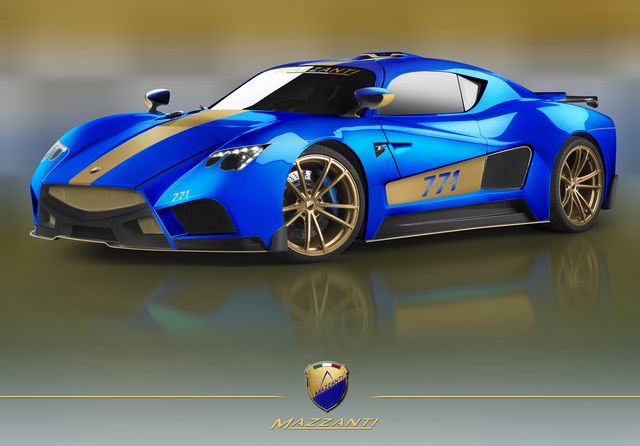 "The new pack 771 brings Evantra one step ahead," Luca Mazzanti explains. "We increased our resources to bring this project to life and the inspiration came directly from the project of the Hypercar Evantra Millecavalli which is now facing the advance stage of development. The pack 771 interests all the aspects of the Supercar, from the increase of 20 hp to the actual power of 751 hp, to an important development of the aerodynamics and the aesthetics of the interiors. This is another step forward for the most exigent clients who desire an Evantra far from its classic design and closer to a race project. Moreover, this solution allows also the current owners to update their own Supercars. The pack 771 will be available for the Supercar realized from 2017 on, or customizable for the previous versions. This is just the beginning; in the next months there will be several news on which we will keep you informed regularly," added Mazzanti.