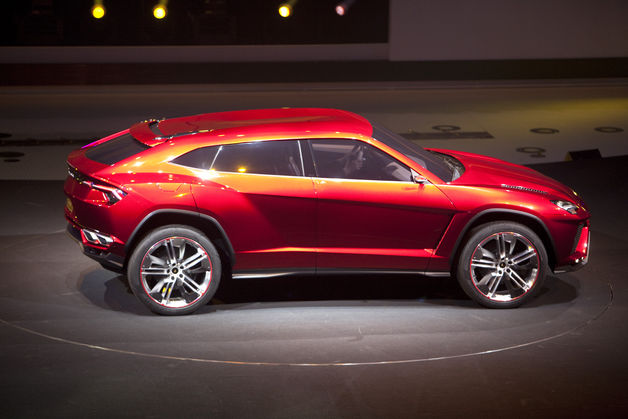 China is calling! Italian supercar maker Lamborghini unveiled its first sport-utility vehicle in almost 20 years, hoping to sale up to 3,000 SUVs a year.
Called the Urus, Laborghini's SUV was presented during a Volkswagen AG event in Beijing on April 22, 2012. Urus would could come to market in 2016 or 2017.
"If you're going to enter a new segment, you have to remain true to your core values," said Chief Executive Officer Stephan Winkelmann. "Our core values are uncompromising, extreme and Italian."
Demand for luxury SUVs is forecast to climb 49 percent in China to 265,200 vehicles in 2015, almost three times the 18 percent growth in global sales for those vehicles, according to IHS Automotive, quoted by bloomberg.
"The SUV market is one of the fastest growing segments in China," said Namrita Chow, an analyst with IHS Automotive based in Shanghai. "Everybody is pushing the SUV segment and therefore you have the likes of Maserati and Lamborghini bringing in models in the segment."
"We decided after a deep analysis in different segments that this is the perfect fit for our brand," Winkelmann said in a Bloomberg TV interview. "We used to produce only two-door super-sports cars like the Aventador and the Gallardo, but this car is really making the difference for our brand."