Strong Q1 sales growth for French luxury group PPR
• Group sales up 8% comparable, +15% reported
• Luxury division: +18% comparable, +29% reported
• Sport & Lifestyle division: +3% comparable, +15% reported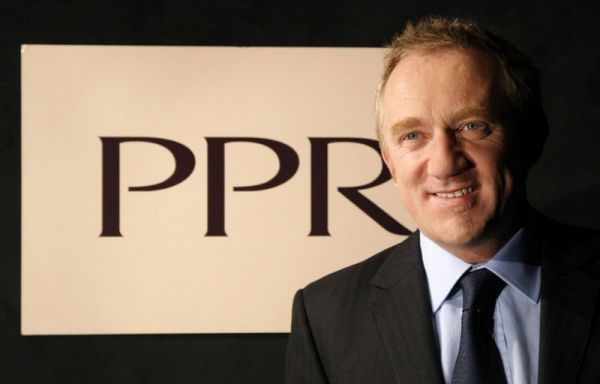 In the first quarter of 2012, PPR posted €3.3 billion in revenue from continuing operations, up 7.9% on a comparable basis and 15.4% on a reported basis versus first quarter 2011. This strong start to the year was powered by the fast-paced growth of the Group's businesses in emerging countries which now represent around 37% of revenue for the Luxury and Sport & Lifestyle divisions.
Revenue for the Luxury Division surged 29.1% on a reported basis, with double-digit growth in all geographic areas. The Sport & Lifestyle Division also continued to advance, reporting a14.6% increase in revenue on a reported basis. Overall, sales for the Luxury and Sport & Lifestyle businesses climbed 23.2% on a reported basis and 11.6% in comparable terms.
"PPR delivered a highly satisfactory performance overall in the first quarter of 2012. Our Luxury brands once again reported strong growth in all geographic areas, while our Sport & Lifestyle brands continued to move ahead," commented François-Henri Pinault, Chairman and Chief Executive Officer.
"I would also like to highlight Fnac's significant market share gains. These performances bear witness to the Group's momentum, its successful multi-brand strategy, the remarkable geographic spread of its businesses and the strength of its business model. This reinforces our confidence in PPR's ability to deliver another year of brisk revenue growth, combined with gains in operating and financial performance, in 2012."
Gucci had a good start to the year, with sales up 12% in comparable terms and 16% on a reported basis. Directly-operated stores once again improved their contribution to revenue, advancing 13% in the quarter, and now accounting for three-fourths of Gucci's total sales. Online sales surged 30%, continuing to increase as a proportion of total revenue.
Bottega Veneta reported revenue jumping 33% on a comparable basis and 39% in reported terms.
Yves Saint Laurent put in a bumper performance in first-quarter 2012, with sales soaring 40% on a comparable basis and 43% in reported terms, on the back of the successful Autumn/Winter collections as well as the well-received Cruise and women's Spring/Summer collections.
In the first quarter, PPR's Other Luxury Brands posted comparable sales growth of 20% (71% in reported terms) with all brands and regions contributing to the performance: Western Europe (up 12%), North America (up 33%), Asia-Pacific (up 30% of which China up 28%) and Japan (up 10%).
Momentum remained especially strong for Fashion and Leather Goods, with growth coming in at more than 30% for the quarter, driven by sparkling performances at both Alexander McQueen and Stella McCartney, together with another strong showing at Balenciaga. Brioni,which was fully consolidated in January, also posted double-digit growth. Boucheron showed further improvement, driven by its retail business.
In January 2012, PPR announced that it had completed the acquisition of the entire share capital of Brioni – one of the world's most reputable men's fashion houses – in accordance with the terms announced on November 8, 2011, after having received clearance from the competition authorities.
On March 7, 2012, Yves Saint Laurent and PPR announced the appointment of Hedi Slimane as Creative Director of Yves Saint Laurent. He will assume total creative responsibility for the brand image and all its collections.