Diversion of Classic: Juun.J is the first Menswear Guest Designer at Pitti Uomo from Korea.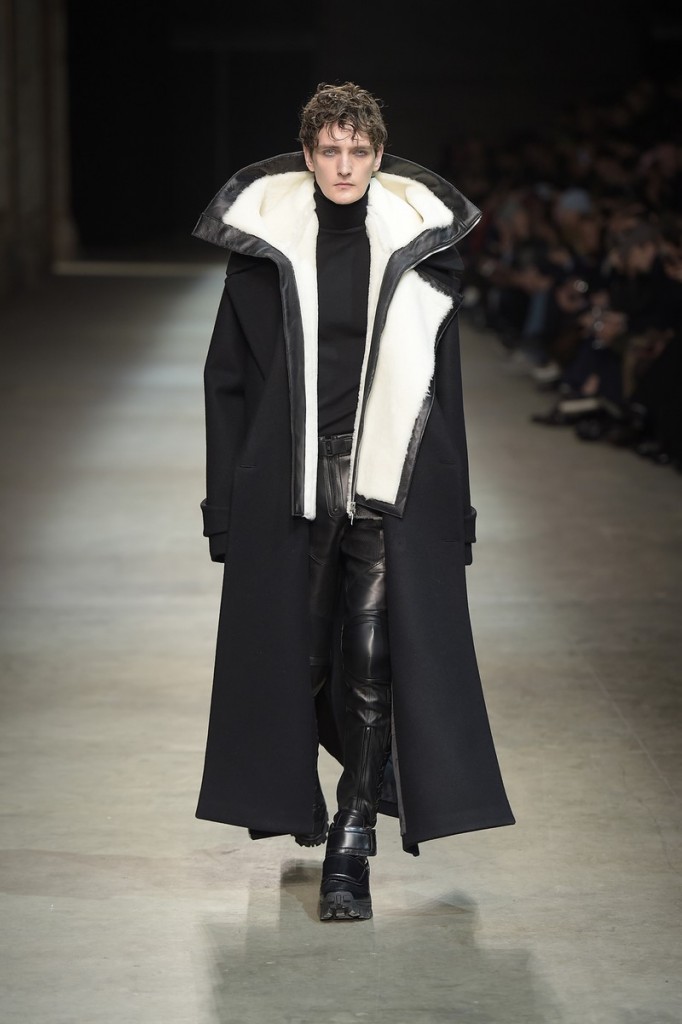 The Menswear Guest Designer at Pitti Uomo 89 was Juun.J. The Korean designer, whose creative research in menswear continues to attract the attention of the international fashion community show after show, presented his menswear collection for the first time in Florence with a one-of-a-kind event that took place on Wednesday 13 January, at the Stazione Leopolda.
Taking center stage were the creativity of his perspective of "street tailoring" crossed with classical references, which skillfully blend Asian roots and heritage tailoring, rigid silhouettes and futuristic volumes, along with military influences and Parisian cosmopolitanism.
Juun.J's decidedly modern approach to design is deeply rooted in his masterly knowledge in classic tailoring where he shatters old notions to create new silhouettes. Largely inspired by youth and street culture Juun.J aptly calls this 'Street Tailoring'. His avant-design and classicism with his precise tailoring will no doubt continue
"My aesthetic could be stated as "Diversion of Classic", reinterpreting common, classic items to create a totally new item. If I describe Korean culture's splendor shortly, it would be a curved line. Straight line is what I think the European splendor is. The Mix of curved line and straight line: this is the ideal beauty I believe in," said Juunj.J.
Juun.J graduated from ESMOD Seoul in 1992 and worked at many prestigious fashion houses before creating his own label "Lone Costume" in 1999. Not long after showing at Seoul Fashion Week, Lone Costume became the most sought after brand with a cult following. Asia Times selected Juun.J as the top 4 notable designers to watch. In 2007, with the world as his stage Juun.J debuts his namesake label during Paris Men's Fashion Week to great acclaim. By deconstructing traditional ideas in menswear, Juun.J quickly establishes himself as the most innovative designer to watch during fashion week. The year 2012 marks another momentous year for Juun.J as he becomes part of Cheil Industries to truly become global and meet the demands of his following.