Stiletto a must have shoes.
Stiletto: from fantasy shoe to a highly charged symbol.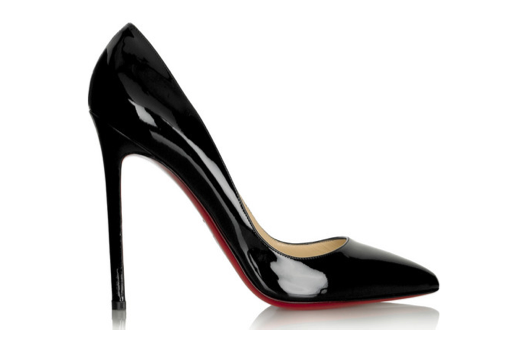 Elegant, submissive, aggressive, subversive, uncomfortable, very impractical, but sexy as hell, the stilettos reign in the public mind for decades. Named after the stiletto dagger, the homonymous thin high heel has, like its inspiration source, a long slender "blade" and needle-like point. The word stiletto is derived from stylus, meaning a pin or stalk.
The compelling lure of the needle heel was first photographed in 1940. Parisian singer Mistinguett wore a pair of stiletto designed by Andre Perugia, the first firmly documented designer of the high, slim heel.
A highly charged symbol, the design of the stiletto heel would not become popular until the late 1950s when Roger Vivier revived the opulent heel style. The stiletto was the product of its time and could not exist without some inventions, such as using a supporting metal shaft or stem embedded into the heel, instead of wood or other weaker materials.
A common fetish item, stilettos are known more for their erotic nature. The heel passed through various incarnations since its invention as a fantasy shoe.
"Assertively modern, stilettos released women from the utilitarian wartime fashion of the 1940s, offering streamlined sophistication and glamour to women the world over. As the decade progressed the heel became saucier and higher, worn by starlets like Marilyn Monroe and Jayne Mansfield," wrote Caroline Cox, the author of "Stiletto" book (published in 2004), a book that explores stiletto's long relationship with sex, power femininity, fashion, and fetishism.
"By the end of the 1950s the heel was being worn by "bad girls" and had become a weapon of female power. The 1970s took the stiletto's associations with sex and death and turned it into a fetish object, eulogized by artists Allen Jones and Eric Stanton. 1980s power dressers brought the stiletto back into the fashion arena, and today heels designed by Manolo Blahnik, Christian Louboutin, Jimmy Choo, and Gina are the badge of celebrity status and fashion savvy."
In 1974, Manolo Blahnik introduces a "new" heel that he called "the Needle", a style that have survived through much of the 1980s but almost completely disappeared during the 1990s in the era of block heels. As we can see the shape of the heels in fashion has changed from block (1970s) to tapered (1990s), and stiletto (1950s, 1980s, and post-2000).