adidas by Stella McCartney previews Fall/Winter 2017 collection at the first Stella's World presentation in Tokyo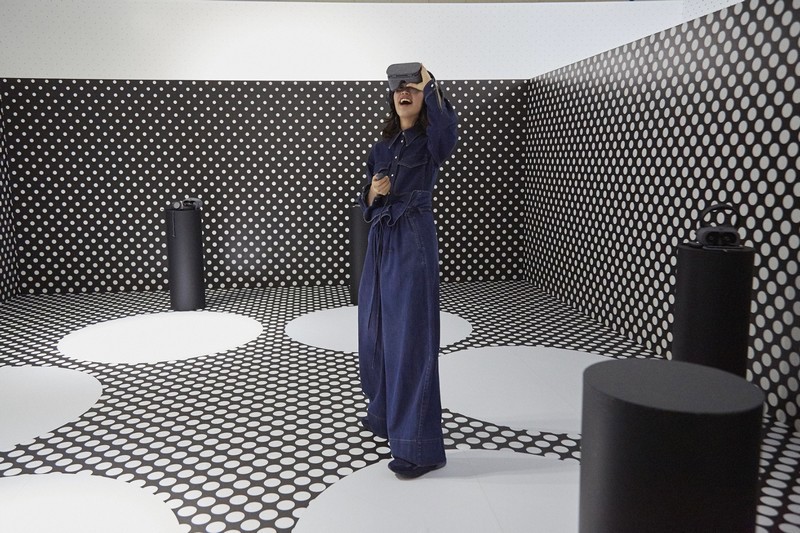 adidas by Stella McCartney presented the Fall/Winter 2017 collection via an immersive virtual reality experience set to bring the season's key looks to life. A journey designed as part of the presentation of The Stella Mccartney collections in tokyo which also included her womenswear and menswear mainlines, accessories, eyewear, swimwear and the newly launched fragrance pop Blubell. At the event's adidas by Stella Mccartney showcase, guests were able to move seamlessly between the collection's two parallel worlds – city and nature – as the four leading looks were showcased in action. The looks included: the head-to-toe sustainable city Run look, the warp knit HIIT Train look, the off-road winter trail Run look, and the shanti power, seamless separates Yoga look.
"City life and the outdoors both provide a boundless source of inspiration for me. The new FW17 collection exemplifies that in the nature-inspired prints, detailing and the different technologies used. Every design has been considered so women can get creative and thrive in different environments, no matter what workout they're doing or what the weather is like. We wanted this to come across in a fun and innovative way, which is why we've created this playful virtual reality experience," explains Stella McCartney.
Guests were invited to embark on a VR journey that placed them at the heart of a 360° experience, which began once they are led through a gallery featuring FW17 campaign and lookbook imagery. The viewers were 'transported' between the two, parallel worlds the collection is inspired by, as the new adidas by Stella Mccartney visual identity is weaved throughout the experience. Set in these contrasting environments, guests will be presented with a preview of the Run, Train and Yoga range within four scenarios designed to demonstrate the workout opportunities each look draws on.
As guests 'jump' from one look to the other, they found themselves in the centre of a continuous virtual experience taking place all around them. With synchronised movement expressed by a circle of four female athletes, including Japanese influencers Yukamannami Hajimariro and Chiharu Okunungi, all four women performed the same movements in unison within each scenario.