Who needs one? No one. Who wants one? Everybody.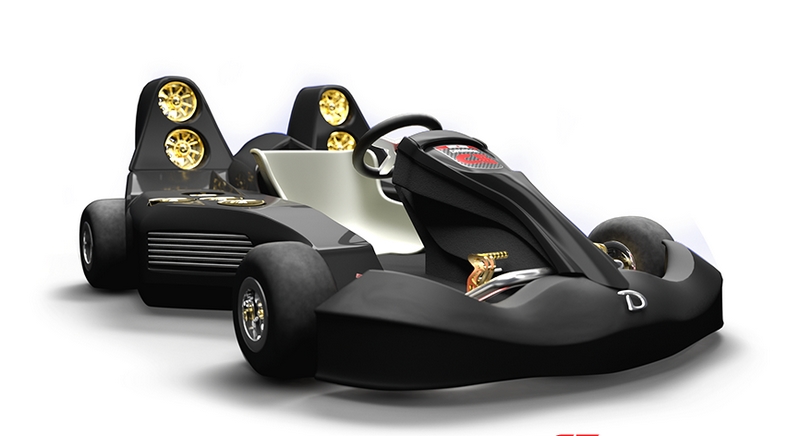 The thrill of going faster then ever before. One step higher. This Go-Kart by Daymak can almost fly. Daymak C5 Blast Go-Kart is the fastest Go-Kart on the planet.
Toronto-based Daymak has developed the ultimate go kart machine using a combination of technologies creating the ultimate version! This Go-Kart is 100% electric and will reach 0 to 60 in less then 1.5 seconds! The EDF motors help reduce the weight of  the Go-Kart making extremely light and fast.
"Our technology is just at the early stage. We plan to roll out other cool products, that will take us to a completely different dimension," says the Daymak team.
Now in second decade of continuous operation, Daymak has become Canada's official Alternative Vehicle provider. Daymak's product lineup is divided up into categories:
– Off-road recreational vehicles, which encompass Dirt Bikes, ATV's, Pocket Bikes, Go-carts, Golf Carts.
– Daymak 'Green' vehicles include mopeds, electric bicycles, electric scooters, and mobility scooters.

Made in Canada Daymak C5 Blast Go-Kart Ultimate is priced at $59,999 USD:
Acceleration: 0 to 60 (0 to 100 km) in 1.5 second;
Motor: 48v/10KW brushless DC motor;
EDF Motor Side 120mm EDF Motors 840KV x 8;
140mm EDF Motors 720KV x 4;
Battery: 2400 Wh combined Lithium Panasonic Cells;
5000mAH battery x 12;
Brakes: Rear hydraulic disc brake;
Daymak Drive 96V 400A Controller.