Paragliding anyone? Summer of Sustainability at The Lodge in Verbier.
This summer promises to be the most sustainable yet at Virgin's Lodge in Verbier. Perched high in the Swiss Alps, The Lodge is a luxury mountain chalet in Verbier, perfect for visits in both summer and winter.
Virgin Limited Edition is Sir Richard Branson's collection of unique retreats and luxury hotels.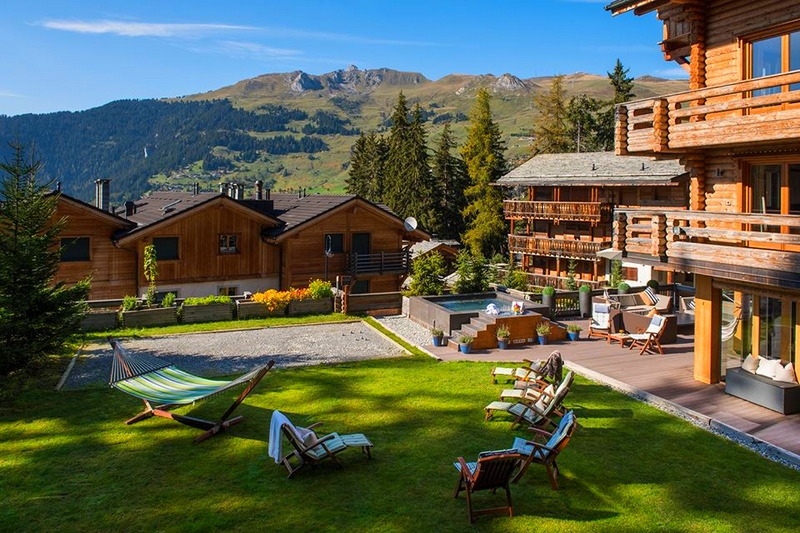 The Lodge re-opens for the summer season on 2nd June 2017 and to celebrate the return of Verbier's sunnier side the team of chefs reveal a sustainable new menu featuring locally sourced meat, ingredients picked fresh from the mountain and an inventive approach to bread making.
Head Chef Hugh Millard and his Michelin-star trained kitchen team will be focusing on vegetarian dining, as well as ensuring a nose-to-tail approach to meat, with some of the more unusual cuts being smoked and slow-cooked on the mountain side for an exciting twist on a summertime barbecue. Beer lovers will be thrilled to learn more about The Lodge's bread making process, as the chefs recycle grains used by a local brewery for the loaves that are baked each day. From breakfast to dinner and everything in between, dishes at The Lodge will also feature ingredients that have been foraged from the valley, including wild garlic and the blueberries that are turned into The Lodge's signature jam.
In summer meals are served communally, giving you a chance to share what you've been up to during the day with other guests. You can dine al fresco whilst enjoying the fresh mountain air on the terrace where there is a BBQ and bar area.
Complete with nine stunning bedrooms and suites, an indoor pool, indoor and outdoor Jacuzzis and a friendly team of experienced staff including a spa therapist and Michelin-star trained chefs, The Lodge is a true alpine paradise, ideal for a luxury ski holiday or an active summer break.
"From the moment I saw it I knew this beautiful chalet in the Swiss Alps was destined to become my favourite mountain hideaway. I chose Verbier because it's an amazing year round destination and offers world-class skiing, fabulous apres-ski and everything you could wish for in a summer escape! Para-gliding, rock climbing, mountain biking… you name it! I hope you too will enjoy your experience at The Lodge as much as I always do," says Sir Richard Branson.