Lexus and Mark Ronson launch the LC at the ultimate driving experience in Ibiza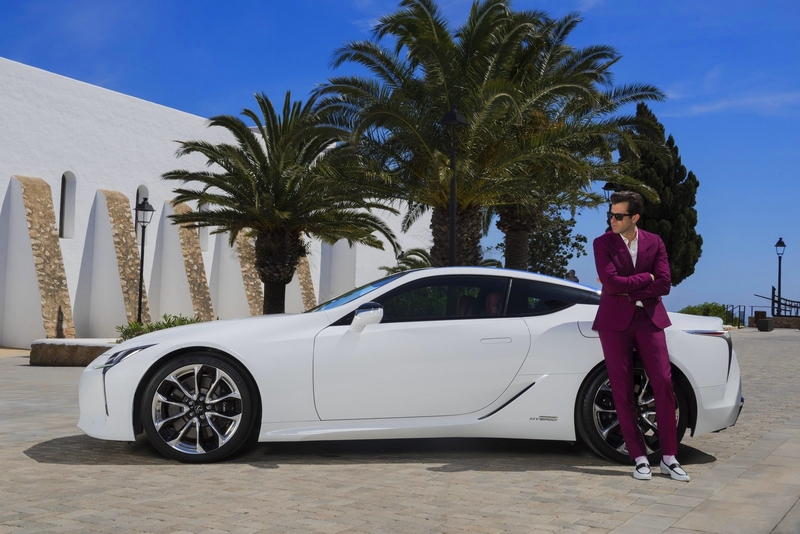 Celebrated for its musical heritage, having played host to some of world's most innovative music artists, Ibiza was the perfect location to showcase Lexus' recent ambition to create new experiences in the realms of music, art and technology. Renowned for its iconic coastal roads and crystal blue waters, the stunning Ibizan vistas provide the backdrop to launch the ultimate driving experience by Lexus x Mark Ronson.
Lexus joins forces with the award-winning music producer to challenge fans to 'Make Your Mark' to celebrate the launch of the luxury LC.
Inspired by the ground-breaking LC luxury coupe and sights & sounds of globally-renowned musical hotspot, viewers have the opportunity to become the DJ themselves by accessing a bespoke platform to create their track, based on the industry-leading Novation Launchpad music sequencer.
An avid driving and music fan, Mark has himself created a track to his own version of the drive, as inspiration for those taking on the challenge, available to view at lexus.eu/makeyourmark.
The design of the LC coupe remains remarkably true to that of the LF-LC concept car, making both winners of the EyesOn Design Award. The LC is the figurehead of an evolving vehicle development culture at Lexus, which embraces an unprecedentedly close collaboration between design and engineering teams to create new models.
"Make Your Mark" follows on from 2015's campaign 'The Life RX' with Jude Law which gave attendees of an immersive theatre event the chance to get in the driving seat of their own movie star lifestyle.