The just-opened Hotel Icon located in the heart of  Tsim Sha Tsui East, Hong Kong, is one-of-a-kind. Owned by The Hong Kong Polytechnic University, Hotel ICON has been able to forge its own identity and serves as a resource center for the hospitality industry. Since its launch, it has earned numerous readers' choice awards and industry recognition. We had the opportunity to speak with the man who bring up to life  this wonderful hotel, thanks to our contributor Yang Di.
General Manager Richard Hatter, well-regarded as a specialist in the Asia hotel market, has brought more than 25 years experience in the hotel industry and came up with the unique concept for Hotel Icon.
Can you please explain why the hotel has this name? What is the concept?
The name "Icon'' represents something unique and this project is the first of its kind in the world: a combination of education and commercial hotel management in one. We wanted to represent the future of hospitality so "Icon'' is a good, special name.
About seven years ago, the school of hotel management from Hong Kong Polytechnic University was ranked No. 2 in the world for hospitality education. At the time the government was pushing for HK as the center of knowledge based economy so the university approached the government to build a hotel for teaching facility. The building consists of three parts: service apartments for professors and teachers, 262-room hotel, and a hotel school. It's fully integrated and the whole building was designed by,Rocco Yim, an architect to enable students to come in and out of the building without being seen by the guests. The professors and students can research and study the propert, and all the profits go back to education.
Hotel ICON embraces art and all the exhibitions that you are hosting here. Can you give to our audience more details?
When I started to create the concept here, I found out that you have to make a brand relevant to the market. We felt that guests would want to understand the culture so we wanted to create a brand that is uniquely Hong Kong. Therefore we invited artists, designers, architects that are Hong Kong based and this hotel is a testament to the creativity of Hong Kong designers. Award-winning artist Freeman Lau curated the art for the hotel, providing local artists with a platform to display their work. Fashion designer Barney Chen crafted staff uniforms and world-famous fashion designer Vivienne Tam, an alumnus of PolyU, created The Designer Suite by Vivienne Tam with her China chic style. All along we are trying to create a spirit of Hong Kong. And, William Lim, designed the rooms and public spaces in the hotel.Chinese feel proud of the heritage and foreigners feel verymuch intrigued.
What the main advantage of staying in Hotel Icon? What are your best offers at the moment?
We attract people who have a sense of discovery. Most people staying with us are self-employed or someone likes something different. Somebody comes here probably never goes to Starbucks. Nearly 90 percent of our business is based on recommendations. We hardly do any advertisements in print media and our customers are very digitally-connected.
What was the concept design for the hotel? What can you say regarding the interiors?
Very natural, sleek and sophisticated, a sense of Hong Kong spirit yet to be efficient in the planning. The swimming pool and the gym are one of the design highlights with the spectacular Victoria Harbour views add to the allure.
ICON is not only a luxury boutique hotel. It is an attraction itself. What can you tell us about your indoor botanical garden?
We have. Celebrated French botanist and artist Patrick Blanc designed this artwork, which measures 18m in height and covers 230 square meters. In a way the wall is representative of what we are. It is something self sustainable, natural and free.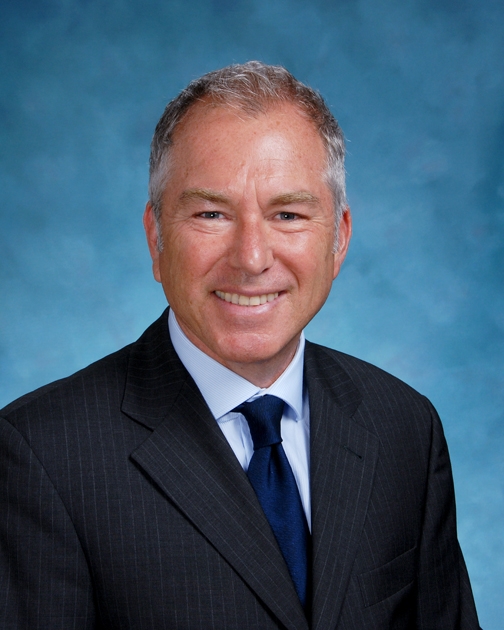 What means luxury to you in one word?
Passion. If you are passionate about something you would perceive it to be luxurious.
What are your models or fundamentals in life which you will recommend to others?
Treat people as you want to be treated.
Which is your criteria for luxury in order of preference?
It must be something very well hand-crafted. The term "artisan'' is coming back, moving away from mass production towards more hand-crafted. High-quality material is another criteria for luxury.
What is your favorite luxury brands and why?
Church's for shoes, Dunhill for suits, Panerai watch,German cars like Porsche and BMW.
Name 5 luxuries which are "indispensable'' for you and why.
Classic watch, high quality shoes, well-made suits, and good quality food.
Digital and Luxury. Love or Hate? What means "digital'' for you?
Digital means communication. And digital is what makes this hotel successful. We put a lot of technology in, like the  front office system all paperless, the way we advertise and promote the hotel is using digital media. Digital to me is really the future. If you don't embrace it, you would definitely fall behind.
How will be luxury in the future?
More people would like to go back to the source where the luxury comes from. It is getting more exclusive and bespoke. People want to see the person who makes it. Luxury brands will even get into hotel industry.