Spain's David Rios Crowned Bartender of the Year at Diageo Reserve World Class Global Final 2013.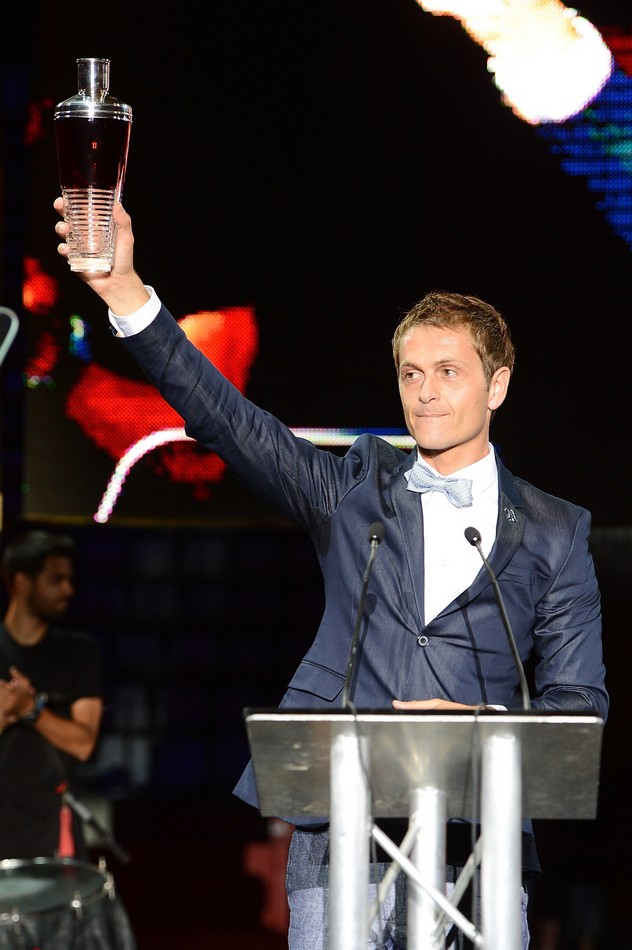 Over the past year, contenders from the most esteemed bars around the world have competed in local and regional heats, each aspiring to attain a coveted place at the DIAGEO RESERVE WORLD CLASS Global Final aboard the boutique Azamara Club Cruise's ship, Azamara Journey. Participants from over 50 countries participated with finalists being selected to showcase their creations in front of some of the most revered names in the industry – Salvatore Calabrese, Peter Dorelli, Dale DeGroff, Gary Regan, Julie Reiner, Hidetsugu Ueno, Arturo Savage, Steve Olson and Aristotelis Papadopoulos.
Following a landmark week on the fine-drinking circuit David Rios of Jigger Cocktail & Disco Bar, Spain, was crowned  DIAGEO RESERVE WORLD CLASS Bartender of the Year 2013, rising above 44 other global finalists to win the most prestigious international accolade of the industry.
"I am thrilled and humbled to be awarded DIAGEO RESERVE WORLD CLASS Bartender of the Year amongst the incredibly talented group of bartenders at the Global Final. I look forward to the year ahead, travelling the world as an ambassador for the programme, meeting my peers, educating new talent, and learning about new cocktail cultures and trends around the globe," said DIAGEO RESERVE WORLD CLASS Bartender of the Year 2013, David Rios.
"A true testament to the WORLD CLASS programme, each year I am astounded by the skill, technique and level of talent from the Global Finalists. As always, the choice was difficult, but David Rios' creativity, technique and sense of hospitality make him an ideal ambassador not just for WORLD CLASS, but for our industry as well," commented DIAGEO RESERVE WORLD CLASS Global Ambassador Spike Marchant.
David Rios embarks on a year-long global tour as an ambassador for DIAGEO RESERVE WORLD CLASS, widening his own knowledge, honing his skills and techniques along the way, and being the standard-bearer for fine-drinking experiences. He will also inspire new talent, as the next crop of aspirants join the race to be the DIAGEO RESERVE WORLD CLASS Bartender of the Year 2014.