Val d'Orcia is one of the most breathtaking valleys in Tuscany, a fascinating land where nature and impressive landscapes frame small towns, ancient churches and isolated monasteries, and the great horizons of the hills alternate to old castles and towers.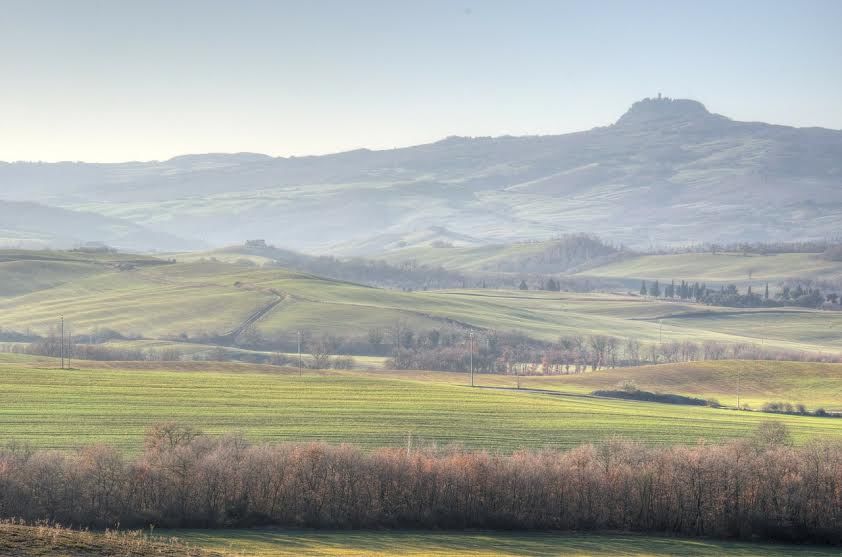 Its five municipalities – Castiglione d'Orcia, Montalcino, Pienza, Radicofani, San Quirico d'Orcia – surround the wonderful Siena, and welcome travellers from all over the world.
The extraordinary panoramas of Val d'Orcia inspired several Renaissance painters with its abbeys, hamlets, and rolling hills. In Castiglion d'Orcia don't miss the fortress, Abbadia S. Salvatore and its old Benedictine Abbey. Radicofani will impress you from the top, with its massive castle tower. In Montalcino a 14th century fortress dominates the whole medieval town, offering stunning views over all the area.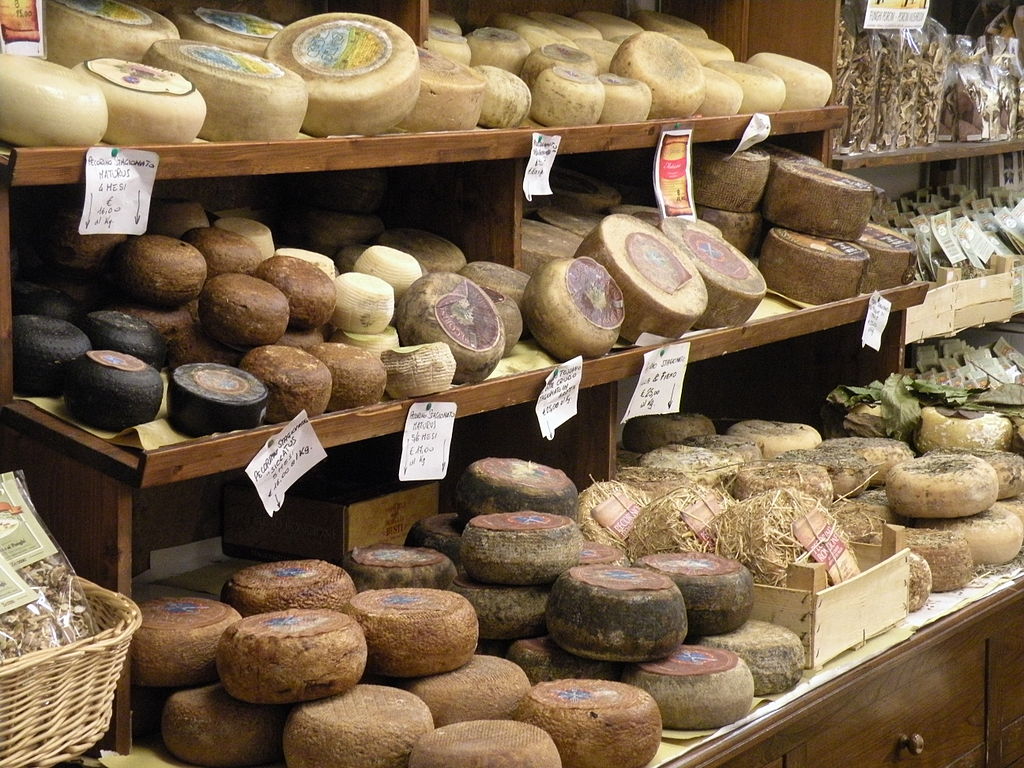 Food and Wine
The true protagonists of this territory are its flavours. Most foodies know the Tuscan olive oil, protagonist of many tasty dishes: the one produced here has a fruity smell, and a slightly bitter and spicy flavor. Sheep's milk cheese Pecorino di Pienza is widely known and appreciated, too, but another less known specialty of this territory is saffron.
This smelly spice is obtained from the stigmas of the Crocus flower, and has been exported (mainly to Germany) and grown here since the Middle Ages. The king of the table, though, is the Brunello di Montalcino red wine.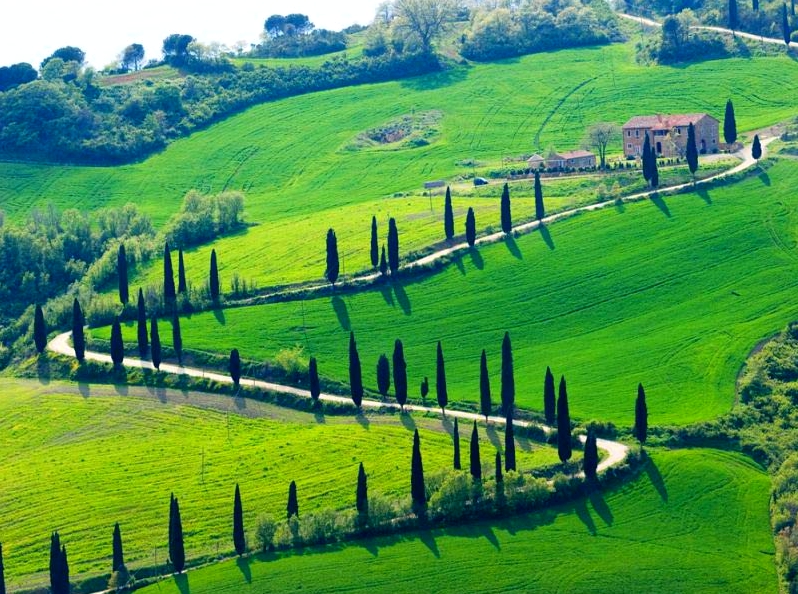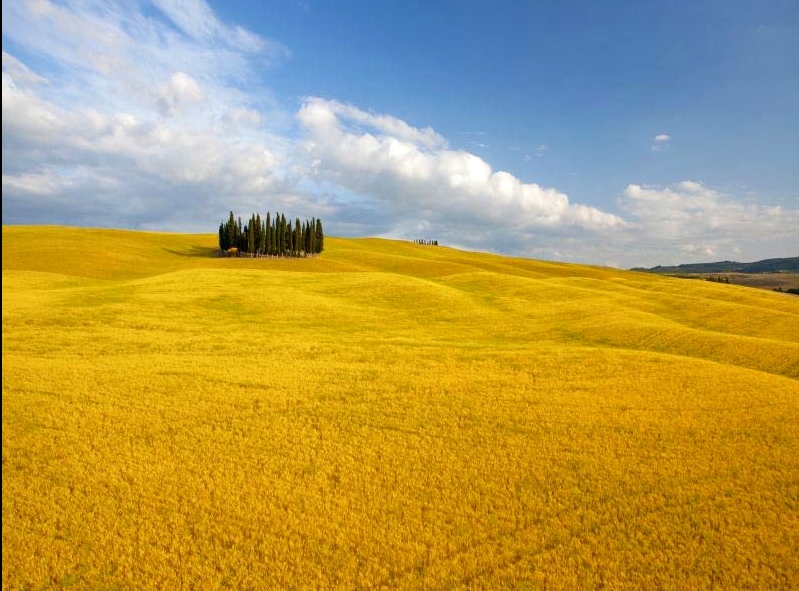 Nature
Val d'Orcia is a land that must be visited slowly. Nature is of paramount importance here, since it's one of the distinctive landmarks of the area. Small hills covered in yellow fields, tiny stone houses, isolated cypress trees invite travelers to stop and enjoy the marvelous view.
And that is why the best ways to enjoy Val d'Orcia are the slowest ones: on foot, by bike, or riding a horse. The train is an original way to explore the area, too: Treno Natura is a railway that connects Siena to Monte Antico and Grosseto, from spring to late autumn, and lets relaxed passengers discover the woods and small towns among the hills.
Water itineraries
This land is rich in thermal waters and people have been knowing and enjoying it for centuries. Bagno Vignoni is an old town known for its hot waters that were used by the Etruscan for their manufactures; an ex-voto that has been stored in the SPA establishment testifies how even the Romans exploited these important sources. Still today, one of the main squares lying on a hot a spring is filled with waters, like a thermal tank.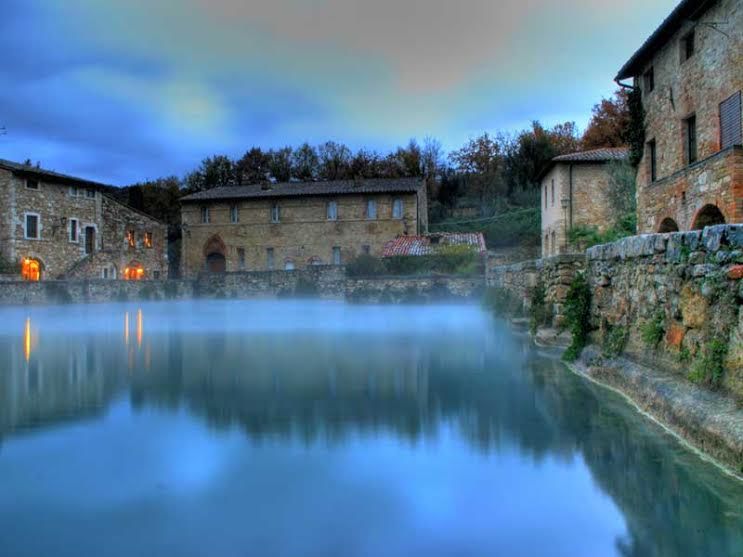 San Filippo thermal waters, rich in calcium, magnesium and sulfur, were appreciated and popular during the Renaissance: even Lorenzo il Magnifico enjoyed their healing powers.
Now Terme San Filippo is an establishment deep in the green nature that includes a hotel, a restaurant and a SPA.
Vivo d'Orcia, not far from Castiglione d'Orcia, is nestled in a timeless valley; under its castle, river Vivo flows. All along the river, mills, paper mills and iron works were built to exploit the power of the flow, and most of them now are fascinating ruins hidden by green creepers. Four mills, though, are protected to constitute Parco dei Mulini (Mill Park) and value this agricultural landscape.
Tuscany is famous for its elegant and old villas deep in the green hills.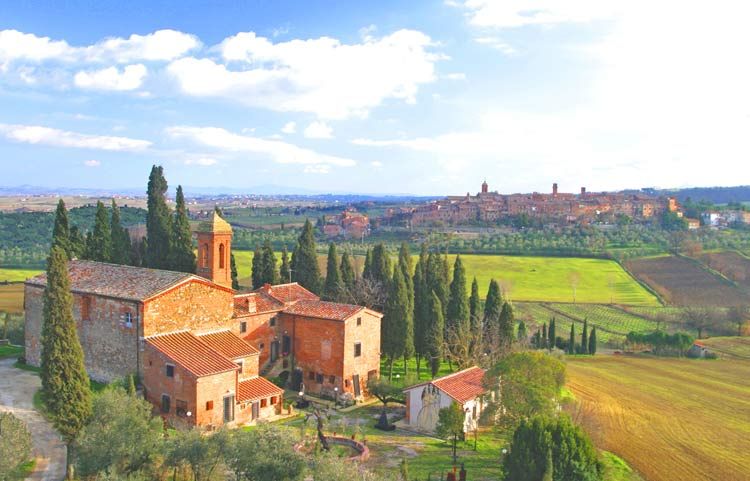 A true romantic, Italian-style holiday must start in one of them. Relais Toscana Hotels Selection offers refined accommodation in Siena, Montepulciano, Chianti and other areas of Tuscany. Country houses, charming hotels with SPA, enchanting castles, neoclassical villas, luxury resorts are just a few of the options available for those visiting Val d'Orcia.