The Greek island where Aristotle Onassis married Jackie Kennedy has been sold 'for £100million'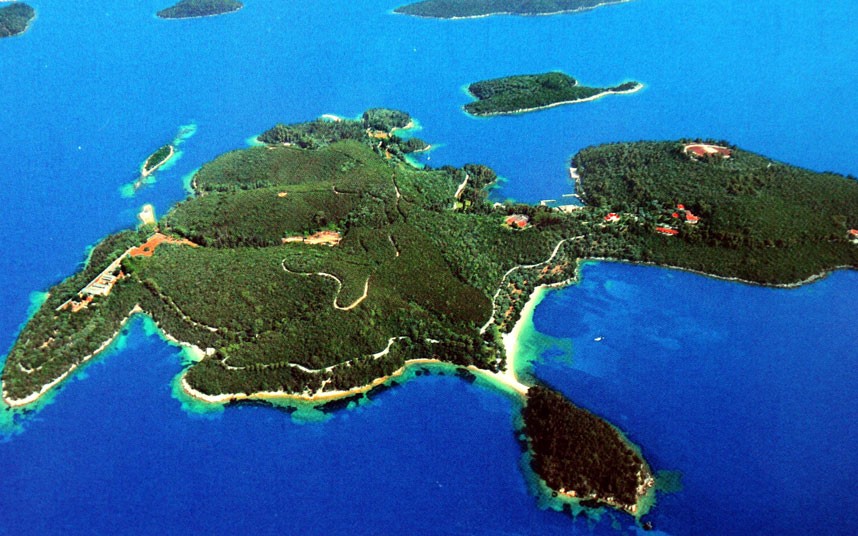 Greek island where Aristotle Onassis married Jackie Kennedy was bought from the Onassis family by Ekaterina Rybolovleva (24-year-old), daughter of business magnate Dmitry Rybolovlev, the owner of AS Monaco Football Club. Regaded as long-term financial investment, Rybolovleva also acquired the neighbouring island of Sparti.
Skorpios was bought by Onassis in 1962 for £10,000. Now the island in the Ionian Sea was purchased from Onassis' sole surviving heir, granddaughter Athina Onassis Roussel, 28, for a reported £100million.
In the past there have been rumours that the founder of Microsoft, Madonna, and Giorgio Armani were interested in buying the island off the western coast of Greece.
'We have lived with the Onassis legend and it will never fade. You see, Aristotle was close to the local society, the fishermen and the residents. He was not just a rich man, he was truly loved," said the mayor of the nearby island of Meganisi quoted by dailymail. He said the deal was likely to be a long-term lease since Aristotle Onassis's will stated that Skorpios could not be sold or leave the family.