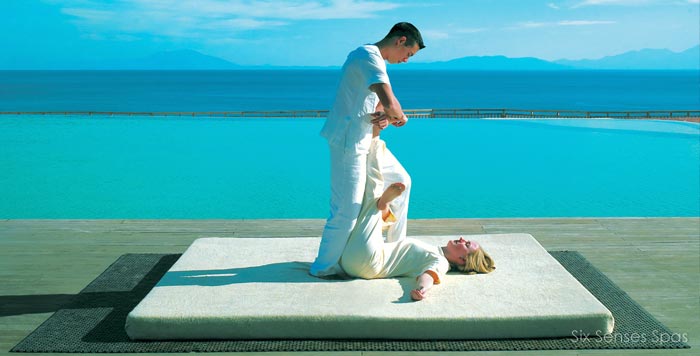 Sustainable luxury hospitality chain Six Senses Hotels Resorts Spas announced five new-build properties across five countries scheduled for completion by 2016. The new additions will include the brand's Western Hemisphere debut, with properties under development in St. Lucia, Dominican Republic and Colombia; its first presence in Bhutan, and the opening of Six Senses Qing Cheng Mountain, China at the end of 2013.
Six Senses Hotels Resorts Spas has earned a truly global following since its founding nearly 15 years ago by offering emotional hospitality anchored in intuitive, anticipatory and empathetic attention brought to life by resort hosts who connect with individual guests. The crafted experiences of each destination, from diving with marine biologists and stargazing with a lead astronomer to batik making and homestays with local families, are designed to stimulate, energize and restore in innovative ways that will reach the most seasoned traveler.
Six Senses currently consists of 29 Six Senses Spas found in locations from South America and the Caribbean to the mountains of Gstaad, and Asia.
The pyramid of six spheres used to identify Six Senses Spas, represents the philosophy that is fundamental to the human experience:
The foundation spheres represent the three primary senses of sight, sound and touch. The second level balances upon this foundation by satisfying the more acute senses of taste and smell. The apex sphere symbolizes a sense of elation discovered only by balancing the first five – the unique experience of all senses elevated beyond expectations.