A dream come true. The Ferrari Sergio by Pininfarina.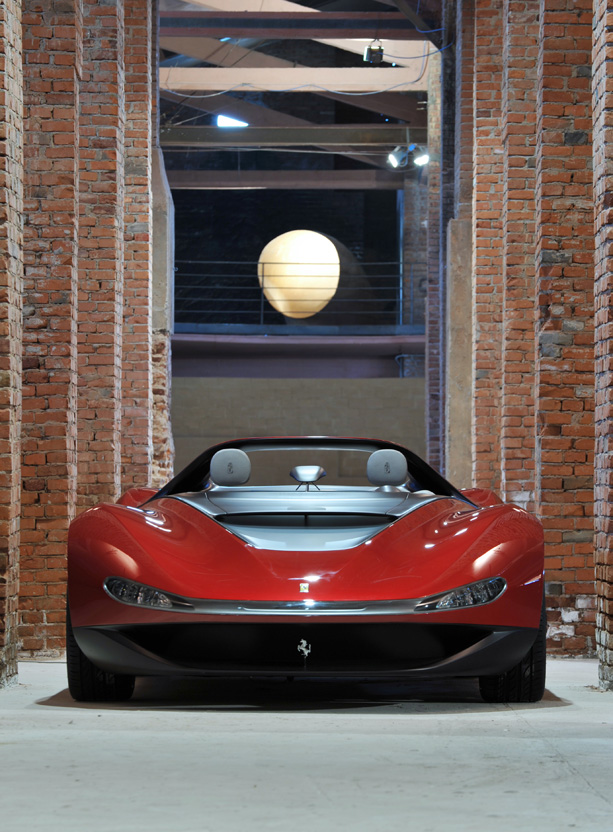 Ferrari x Pininfarina Sergio concept car that wowed the crowds at the Geneva motor show in 2013, joins the brand that has so marked the history of Pininfarina: Ferrari. The new exclusive extreme barchetta marks the 60th anniversary of Ferrari partnership with design firm Pininfarina. Sergio's production version is close to the concept model in terms of appearance. Just six of this incredibly limited edition roadster are being built.
It was named Sergio after the man who led Pininfarina for 40 years and conceived some of the greatest car legends. The new concept car with an extremely simple and clear style celebrates the Life Senator Sergio Pininfarina.
Sergio is based on the 458 Spider and retains the latter's technological content as well as all of the functional aspects of its cockpit. It is powered by the latest 605 hp version of Ferrari's naturally aspirated 4497 cc V8 which has won the International Engine of the Year award on three consecutive occasions. This power unit also guarantees the car sprints from 0 to 100 km/h in just 3 seconds.
The first Ferrari Sergio was destined for the SBH Royal Auto Gallery in the UAE, at Abu Dhabi's Yas Marina Circuit. Each one of the six Ferrari Sergios was configured by its owner in dedicated sessions at the Tailor Made atelier in Maranello where clients are invited to personalise their cars to their own individual tastes. The atelier offers freedom of choice in terms of colours, materials and finishes. As a result, every detail is extremely exclusive, thereby continuing the Prancing Horse tradition begun in the 1950s and 60s of creating bespoke cars minutely tailored to each client's wishes.