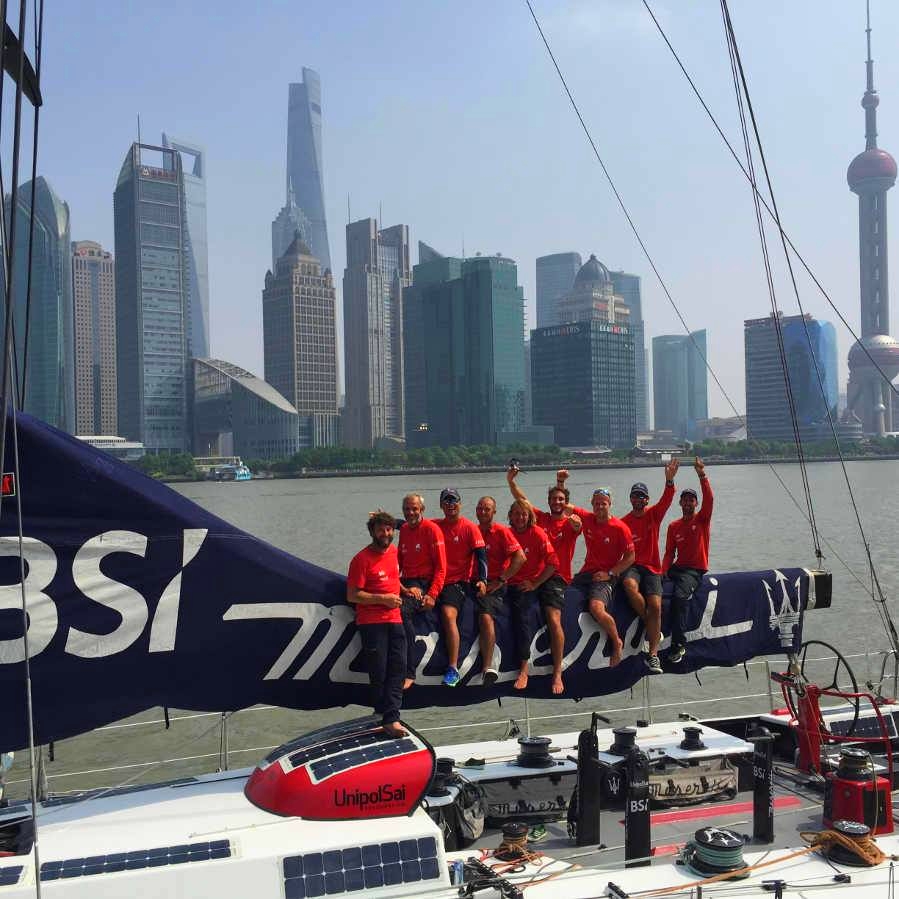 This month the seventy-foot Maserati VOR 70 yacht crossed the Pacific Ocean, between San Francisco and Shanghai. 21 days, 19 hours, 32 minutes and 54 seconds: that was the time it took Maserati to cover the Tea Clipper Trade Route, plied between San Francisco and Shanghai in the mid-1800s by the most audacious and modern clippers of the day.
An excellent new time reference which Soldini and Maserati will ask the World Sailing Speed Record Council, the international body that certifies the best times of modern craft on the historic clipper routes, to ratify.
Ermenegildo Zegna created for the crew a uniform of 6 unique Z Zegna items designed with Microtene & recycled raw materials specially for their life at sea. Z Zegna-Maserati-Soldini collection includes a Crew Stretch-Cotton Polo Shirt (£ 215), a Neoprene Vest (£ 575), a VOR70 Waterproof Blouson (£ 910), Stretch-Cotton Sailing Shorts (£ 185), VOR70 Performance Sunglasses (£ 155 with polarized lenses, water-repellent treatment and anti- reflective coating), and Maserati/ Z Zegna Exclusive Waterproof Bag heat-resistant to 70ºC and cold-resistant to -30ºC(£ 685).
"We used our familiar Techmerino fabrics in a new application that demanded durability and comfort," explained Zegna house.
"Sailing fulfils man's strong desire to explore, to be in contact with nature, and to navigate to any part of the world reachable by sea," said Giovanni Soldini.
"We are satisfied," declared Soldini just after crossing the line. "As always, Maserati proved what an excellent craft she is and the crew made an efficient and very tightknit team. Twenty-one days from San Francisco to Shanghai is a very impressive time. We will be requesting that the World Sailing Speed Record certify it. Conditions were good almost the entire way. The first part of the route was very fast: six days to Hawaii is an impressive pace. Then we had a good old gallop through the Trade Winds. The final section, as we neared China, was the trickiest as winds were very light, but we were expecting that. We hope that these 7,000 miles will quickly become a classic record, like the New York-San Francisco."
The VOR70 Maserati's next event is in Australia where, in late December, she'll take part in the Rolex Sydney – Hobart Yacht Race, one of the world's most famous and challenging sailing events.