Hubert le Gall tells the story of the oldest champagne house.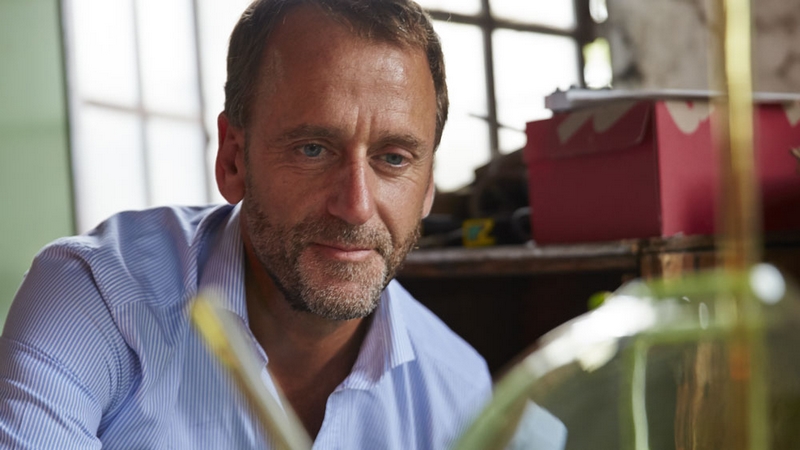 In what has now become a tradition, every year Ruinart Champagne House commissions a renowned artist to create his or her vision of the oldest champagne house. After Piet Hein Eck in 2013 and Georgia Russell in 2014, it is Hubert Le Gall's turn to unveil his take on the House founded in Champagne back in 1729.
Through a series of 12 sculptures, each one representing a month of the year, Hubert Le Gall pays homage to the passage of time, moving in step with the seasons and the work of men on the Ruinart vineyard. The deep transparency and luminosity of the Chardonnay grape are encapsulated in 12 sculptures dedicated to the House's emblematic cuvee, Blanc de Blancs.
The artist has also created a new limited edition of the Ruinart Blanc de Blancs giftbox. Golden upstrokes and downstrokes playing on the whiteness of the case symbolise a timeline that is interrupted when the box is
pened.
"Basically I can't manage to make something if I don't tell a story. I tell it to myself and to other people. This is the idea behind the masterpiece I wished to create, the work of man controlling matter and finally, the play of light," explained Hubert Le Gall.
Working with glass was a natural move for Hubert Gall in his quest to create a luminous work. It was in famous Murano (Italy), that he found the glass materialal he was looking for – a glass whose beauty rests on imperfections, roughness and bubbles of air.