"The Driver": Roland Iten commemorates the Mille Miglia race with special belt buckle.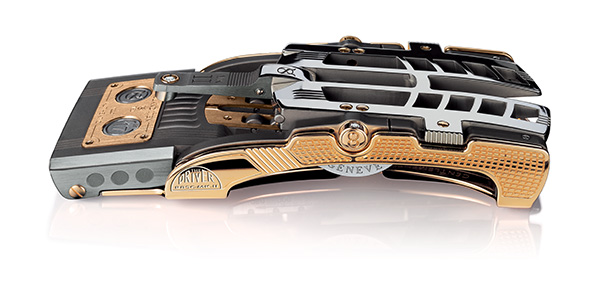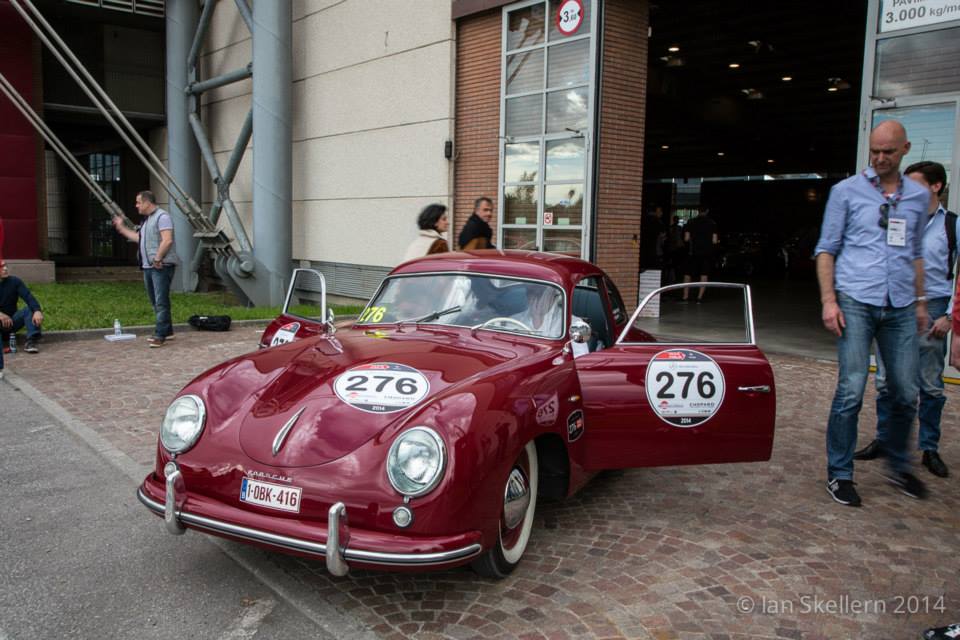 Roland Iten, creator of mechanically sophisticated accessories for gentlemen, is racing in the 2014 edition of the Mille Miglia, which takes place from Thursday, May 15th to Sunday, May 18th. During the 1000-mile, 4-day rally, he is piloting an historic 1953 Porsche 356 Pre A Coupé 1500 with Dutch driver Joop de Hoogh. Their Porsche features a 70hp, air-cooled, 4-cylinder Boxer engine and can reach a top speed of 170 km/h (105mph).
As a tribute to this iconic Italian road race, the Swiss inventor has issued a limited edition of four high-precision R8 MKII buckles in honor of the Mille Miglia, which launch a new collection called "The Driver". Each of the four buckles is engraved with the name of one of the main cities on the Mille Miglia 2014 route – Brescia, Padova, Roma or Bologna – making each buckle a very exclusive unique piece.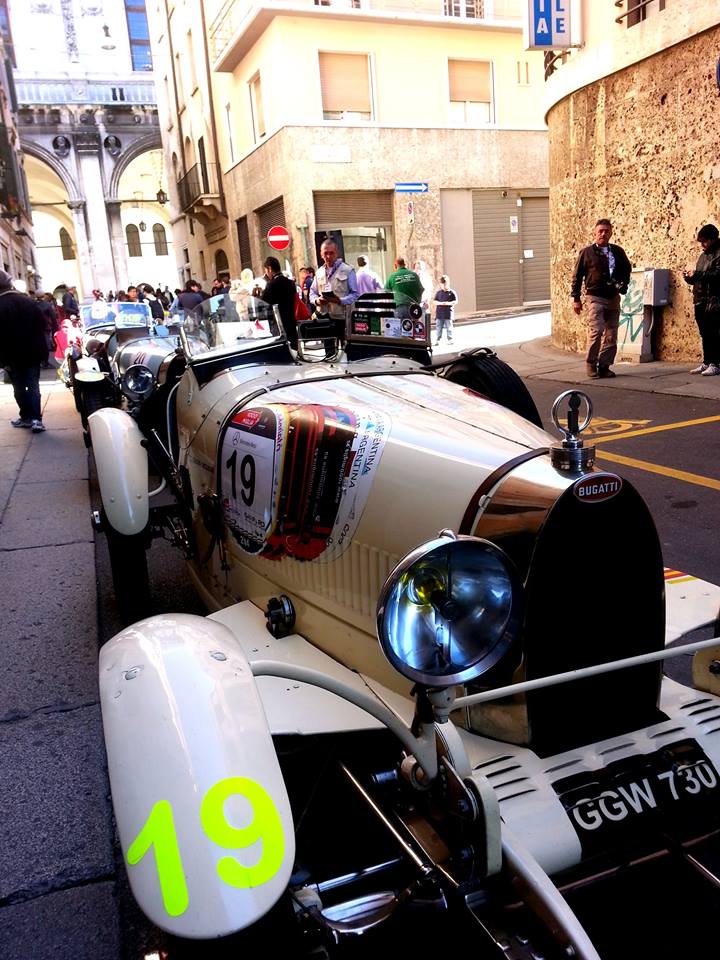 Crafted from solid gold, steel and titanium using the same state-of-the-art machinery as used in Swiss watchmaking, "The Driver" features a five-axel construction comprising over 110 components – more than many high-end mechanical wristwatch movements – including moveable roller bearings, plates, levers and hinges, as well as a patented "double ardillon" tang to ensure a super secure grip of the luxuriant leather belt strap.
"The Driver" buckle has two positions, tightening or loosening the belt by exactly 35mm, which is the two-thumb measurement a Savile Row tailor traditionally incorporates into a bespoke suit for added comfort. The buckle can be operated by just one hand for an instant, ergonomic and discreet adjustment. Should you need to maneuver to and from a low-seated sports car, "The Driver" offers a stunning, highly technical yet elegant solution.
The Mille Miglia commemorative "The Driver" is a limited edition of four unique pieces, each 100% made and hand-finished in Geneva, Switzerland.
In addition to making the finest, most complex belt buckles in the world, Roland Iten also creates mechanical cufflinks, shoe lace tips and credit card dispensers.