Rodarte Introduces Exclusive Collection Of Original Fashion Sketches For Mandarin Oriental, New York.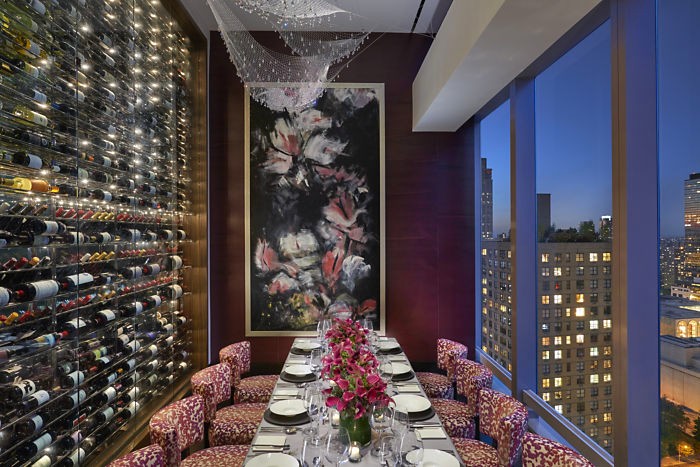 Mandarin Oriental hotels pride themselves in delighting their guests and offering access to one- of-a-kind experiences. The property introduces true collector's items that guests will have as a memento of their time spent in New York.
Mandarin Oriental, New York and award-winning designers Kate and Laura Mulleavy, founders of the luxury fashion label Rodarte, unveiled a rare collection of original sketches drawn by Kate Mulleavy exclusively for the property.
Mulleavy's sketches are hand-illustrated pieces of art, which are rare and collectible, blending Rodarte's widely-acclaimed modern femininity with whimsical touches celebrating the property's idyllic setting in New York City.
Created to serve as a limited-edition piece of artwork for both art and fashion enthusiasts, the first sketch will be personally signed by the designers and gifted to select guests throughout the holiday season. Inspired by the seasonal transitions characteristic of the city, this launch sketch is Kate Mulleavy's visualization of the Rodarte woman clad in an intricate frock and set against a backdrop of vibrant cherry blossoms in Central Park.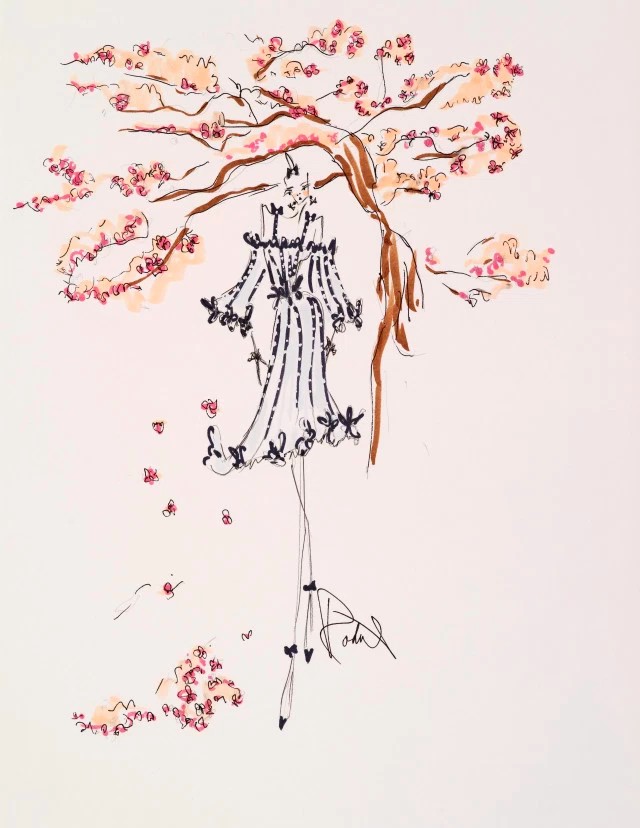 Over the next year, the remaining four sketches will be introduced each season and applied to select stationary pieces, hotel gifting items and more, showcasing these one-of-a-kind artistic experiences to guests and visitors alike.
"Each stay at Mandarin Oriental, New York provides us with the unique opportunity to experience the seasons as they continuously evolve from our guestroom windows overlooking Central Park. For this collection of sketches, we were inspired to illustrate the Rodarte woman as we envision her strolling through New York City during the various seasons," says Rodarte's Kate Mulleavy.
"The views from our location in the heart of the fashion capital brought our collaboration with Rodarte to life in a distinctive way this season, inspiring an artistic interpretation of their experience at the hotel. As veritable original artworks that are not available for public purchase," said General Manager Susanne Hatje.
Known for its artistic mixture of high couture, modern feminity and California influences, Rodarte has garnered numerous awards and accolades such as the CFDA Womenswear Designer of the Year in 2009 and the Legend of Fashion Award from the School of the Art Institute of Chicago in 2013. Renowned for intricately crafted, multi-layered garments and explorations into other art forms, Rodarte's works are showcased in the permanent collections of the Costume Institute of the Metropolitan Museum of Art, the Museum of Fine Arts in Boston, the Museum at the Fashion Institute of Technology in New York City as well as the Los Angeles County Museum of Art.