The Ritz-Carlton Hotel debuts a mobile application that serves up exclusive tips, tours and integrates with the brand's other social platforms such as Foursquare, World Concierge.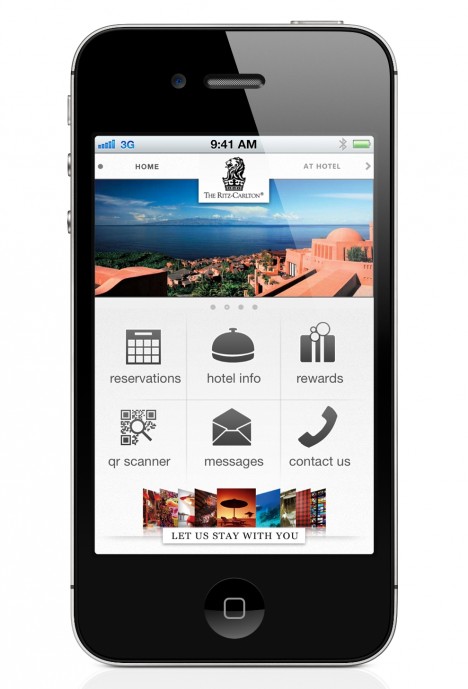 The Ritz-Carlton App includes also "Presidential Tips". As president of the luxury hotel company, Herve Humler has seen and experienced all that is so unique and exquisite about Ritz-Carlton hotels – from a secluded garden in Sanya to a one-of-a-kind Viennese crystal chandelier in Doha, he shares his favorite tips about each hotel with consumers.
"In my role, I am fortunate to be able to visit all of our stunning locations around the world," said Herve Humler, president and COO . "I want to enrich the Ritz-Carlton experience for our guests further with details about the things I have found to be quite unique and memorable in my travels. With The Ritz-Carlton App I can now do that very easily and in real-time."
In addition, The Ritz-Carlton App will debut with 20 hotels providing QR code experience tours on- property.
GPS technology also allows the application to recognize when a guest has arrived at a Ritz-Carlton and can provide location specific advice, information and even exclusive offers. Guests can also easily keep up with a resort's activity calendar so they'll never miss a wine tasting, s'mores roast or activity for the children. And, just in case they need reminding, they can enable push notifications directly to the App's message mailbox.