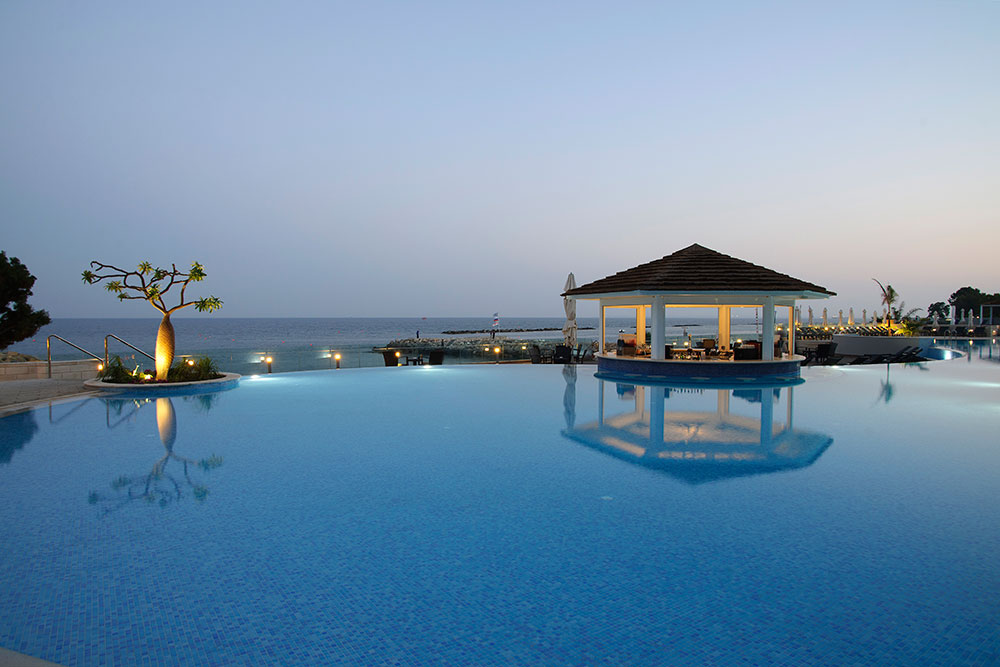 Named after Apollon, the ancient God of light and the sun, The Royal Apollonia in Limassol, Cyprus has opened its doors after a complete renovation. The project led to the rebirth of Limassol's very first 5-star hotel.
Limassol's most centrally located five-star hotel now features totally revamped, bright and welcoming public areas with chic fixtures, earthy colours and unobstructed views to the Mediterranean's endless blue.
All its 204 rooms have been rebuilt and redesigned, while specially designed deluxe rooms now feature an extended balcony with a Jacuzzi. Royal Apollonia's junior suites and suites provide for a spacious and luxurious hospitality with an elegant touch. "Cos' Altro" which translates to something else and unique, is the name of the brand new Italian restaurant which along with the refurbished Akakiko Japanese and Asian restaurant, the totally refreshed main restaurant and the much loved "Thalassaki" al fresco buffet, raise the number of restaurants at The Royal Apollonia to four.
The pool's design resembles the infinity sign, quite fitting really for its 523 square meters and now features a bar for cooling drinks while in the water. A totally new children's pool with small water slides and fun in the water elevates The Royal Apollonia to an ideal five-star hotel for families as well. The addition of a high level Spa Centre completes the experience that The Royal Apollonia provides.