New Buick Riviera Concept Vehicle Wins Red Dot Award. 
First major international award for Chinese automotive design.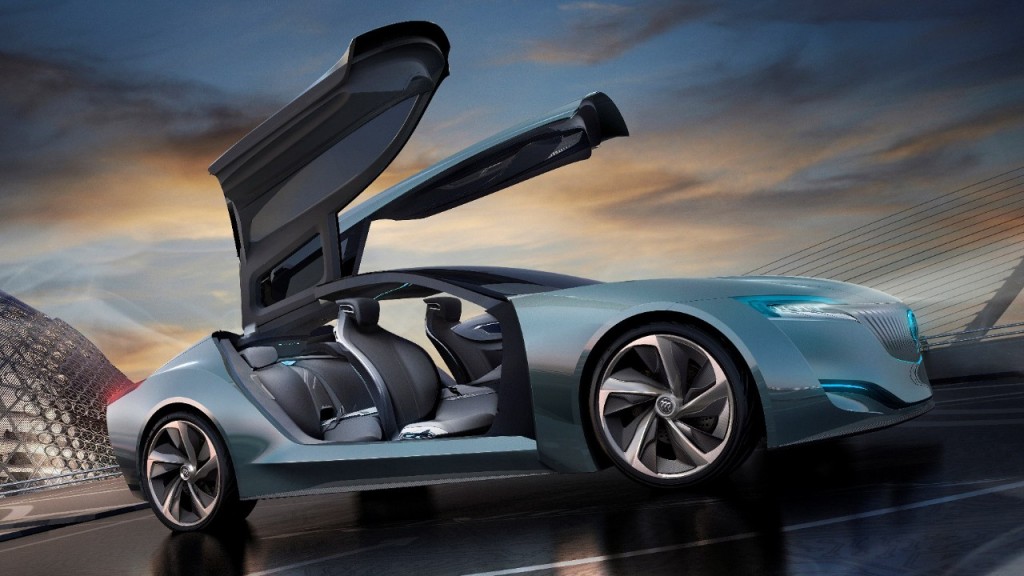 Designers and companies from 56 countries entered 4,394 products in the 2013 Red Dot Award program, an internationally recognized quality label for design achievement and one of the world's top three design honors.
The new Buick Riviera concept vehicle, which was developed by GM's Shanghai GM and Pan Asia Technical Automotive Center (PATAC) joint ventures in Shanghai, won the 2013 Red Dot Award in the category of "Design Concept." This is the first major international award for a Chinese automotive design.
The new Riviera made its global debut in April on the eve of Auto Shanghai 2013 to showcase the design direction of future Buick models. It incorporates many innovative design elements as well as advanced propulsion, infotainment and safety technology.
"This vehicle is futuristic and provides a preview of future vehicle development … it stands out among all other designs," commented The Red Dot Award jury.
According to PATAC Chief Designer and Advanced Design Director Cao Min, "In addition to signature Buick design cues, the Riviera design team drew inspiration from nature and traditional Chinese cultural elements. The latest intelligent vehicle technologies were integrated with avant-garde aesthetics and flexible functions, in line with Buick's bold vision for the future."
The new Riviera is the follow-up to the 2007 Buick Riviera concept, which was also developed by PATAC. Since 2008, new-generation
Buick models – including the new LaCrosse, Encore, Regal and Regal GS – have drawn inspiration from the initial Riviera concept.
The Red Dot Award has been given out annually since 1955 by Germany's Design Zentrum Nordrhein Westfalen. It has evolved from a German award into a global honor that covers the automotive industry, architecture, home appliances, electronics, fashion, life science, medicine and other areas. Its impartial jury is made up of authoritative experts from each of these areas. Members of the
jury change every year. Discussions and debates are held on entries to ensure fair and objective results and the highest standards.