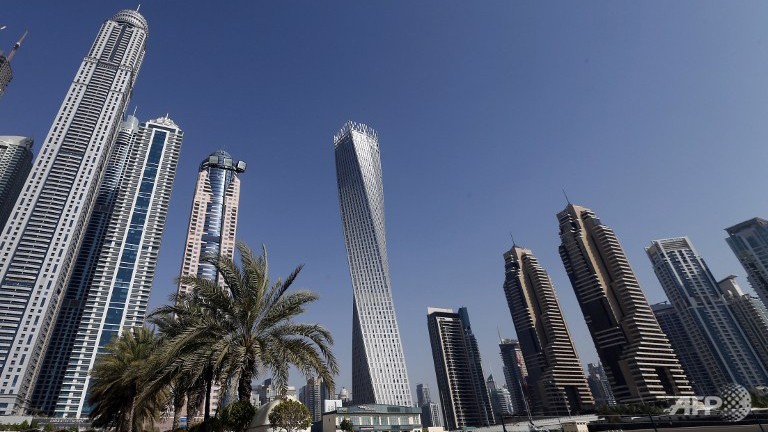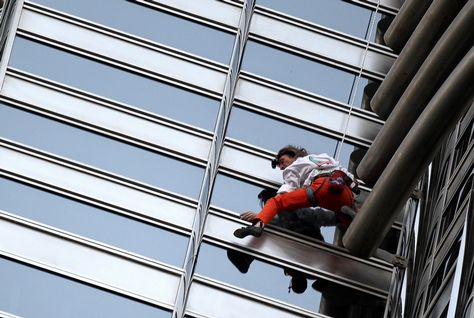 French freestyle climber Alain Robert, known as the 'Spiderman', set his sights on Dubai's Twisted Tower (306 metres (1,004 ft). Robert plans to get to the top of Cayan Tower in Dubai, the world' s tallest twisted tower, two years after he surmounted the world's tallest tower – Burj Khalifa.
Robert, better known as spiderman, said Xinhua that Cayan Tower, located in Dubai's Marina district, presents a real challenge for freestyle climbers. However, the Frenchman added he was waiting for the green light from Emirati development firm Cayan and Dubai authorities to go ahead with his plan.
Robert has been climbing high buildings since 1994. On 28 March 2011 Robert climbed the tallest building in the world, the 828- meter Burj Khalifa tower in Dubai, taking just over six hours to complete the climb. However, he used a harness in accordance with safety procedure. On 12 April 2012, he set a Guinness World Record for climbing the 300m-high Aspire Tower in Doha, Qatar in the fastest time (1 hour, 33 minutes and 47 seconds). In November 2012, Robert was spotted inside The Shard in London. The building's owners subsequently got an injunction preventing Robert from ever returning.