World's highest chef's table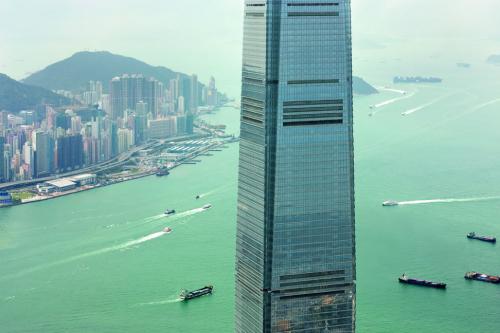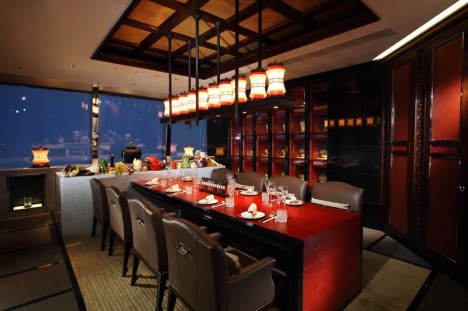 The Ritz-Carlton, Hong Kong takes private dining to new heights with world's highest chef's table located on the 102nd floor of the hotel at 420 metres above sea level. It is an interactive dining exploration in a private dining room with separate sofa area, open kitchen and a spectacular harbour view.
"The idea of a Chef's Table is to present guests with an insider's pass to the world of cooking. Guests will be able to see and experience the work and secret that goes into fabricating the dishes we served," said Peter Find, the Executive Chef at The Ritz-Carlton, Hong Kong.
At The Ritz-Carlton, Hong Kong, Find oversees 6 restaurants and a team of 100 chefs at The Ritz-Carlton, Hong Kong.  He is responsible for the planning and directing of the culinary operations in the hotel.
"Everything is personalized. The menu is tailor-made by me and my team after a thorough consultation with the guest. Through the dishes that we prepared, we hope to share with the guests our passion for and the refinement of the culinary arts."
Available for a maximum of eight guests and at a minimum spending of HK$ 14,000 + 10% (HK$ 1,750 + 10% per person), the personalized menu can be of eight to twelve courses. To add to the enjoyment, the sommelier at the hotel can recommend wines to pair with the specific menu featured.
The exclusive experience includes Peter Find and his selected team of chefs (minimum three), attending only to that table throughout the evening. Every dish will be served with detailed explanations on the ingredients and the cooking method. Guests are welcomed to ask questions and share feedback with the chefs.
Originally from Bersrod, a small village in Germany, chef Peter Find started his training and apprenticeship in a French-influenced restaurant in Germany in 1984. He then worked in a number of Michelin-starred restaurants in Europe for about ten years, including as Chef de partie in the one Michelin-starred restaurant Jorg Muller and as Chef Poissonnier in the two Michelin-starred restaurant Weinhaus Brueckenkeller in Germany.
Find first joined The Ritz-Carlton as Executive sous chef at The Ritz-Carlton Millenia Singapore in 2001. He was then promoted to Executive Chef at The Ritz-Carlton Bahrain Hotel & Spa in 2003. In 2007, Find moved to back to Asia and joined Wynn Macau and Encore at Wynn Macau as Director of Culinary Operations – where he supervised more than 400 chefs in 8 restaurants – before taking up the position of Executive Chef at The Ritz-Carlton, Hong Kong.