Polo is the fastest non-motorized team sport. Travelling on the back of a horse at breakneck speeds, trying to hit a object the size of a baseball using a four foot pole, while your opponents crash into you with nearly a ton of weight and muscle, this sport requires precision timing. In fact, the ability to hit the ball long distances is less dependent upon strength and size as it is on technique and timing. It is no wonder, then, that some of the largest and most devoted sponsors of polo are luxury watchmakers. They are the people who can appreciate most how critical timing is.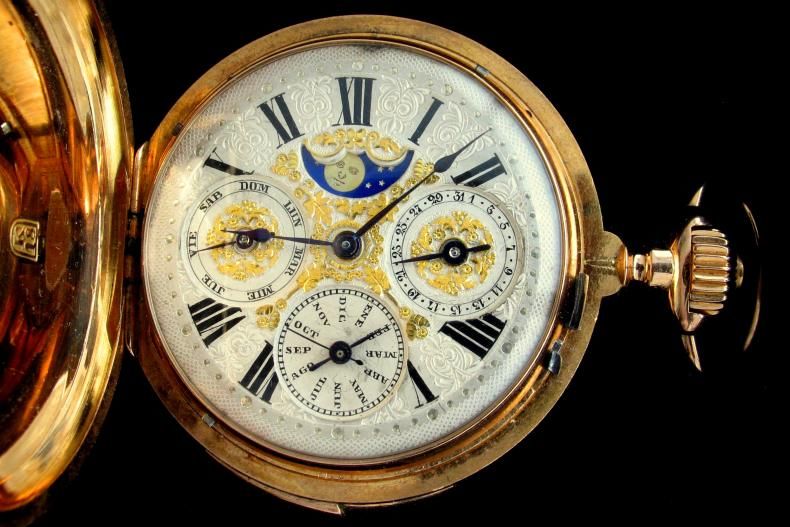 Polo is a perfect fit for makers of fine timepieces. Both players and spectators alike are target potential clients. The sport of polo exudes an aura of wealth, luxury and exclusivity. These are the qualities that watchmakers wish for their clients.
Rolex was one of the first companies to recognize the advantages of branding their name with the sport of polo. Over the years, Rolex has sponsored tournaments, teams and have engaged the services of polo players to market their watches. Rolex has carrying bags and wearing apparel with the Rolex name displayed on the items, which are favourites at polo matches.
Movie bellow :Rolex Gonzalo Pieres
Piaget has involved itself recently in polo by sponsoring major polo teams. Piaget figures prominently in tournaments such as the US Open and is now one of the main sponsors of the Argentine power team, Ellestina.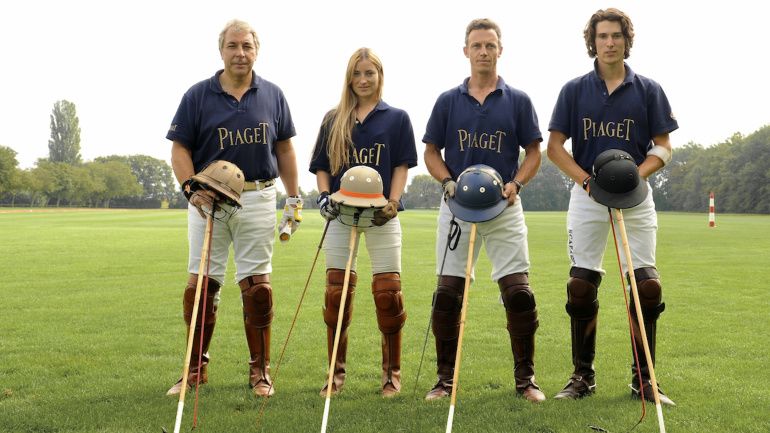 Photo above : Historical polo partner Piaget launches a team bearing its colours in Switzerland. Piaget team won the 2012 "Coupe de l'Amitié" at the Veytay Polo Club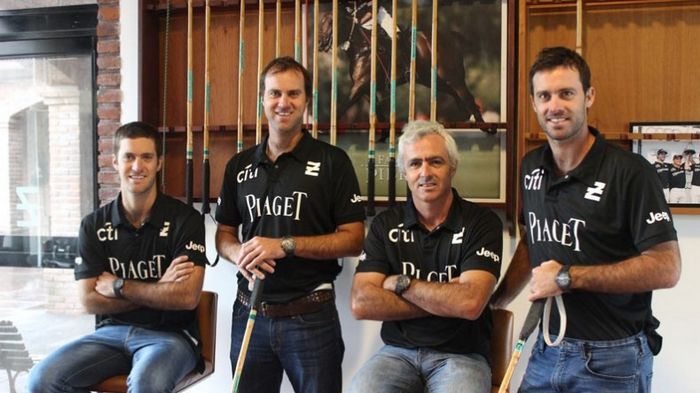 Photo above : Ellestina Piaget Polo Team Multiple Winner of the Argentine Open
Piaget also markets one of their watches under the model name of Piaget FortyFive. Piaget explains in their website that this is a watch, " featuring a trendy 45 mm diameter case reminiscent of the 45-minute duration of a polo match."
Movie below : Piaget and the Polo Collection
Likewise, Hublot has placed advertisements in magazines using polo players as their ambassadors.
Movie below-Hublot's ambassador Facundo Pieres
Movie below : HUBLOT POLO GOLD CUP GSTAAD 2013

In addition, the scoreboards at polo matches, which utilize a clock to measure the 7 minute chukkers, or periods of play, are perfect displays for such companies.
Movie below :Backes & Strauss official timekeeper of the British Polo Day – Polo for the Brave 2012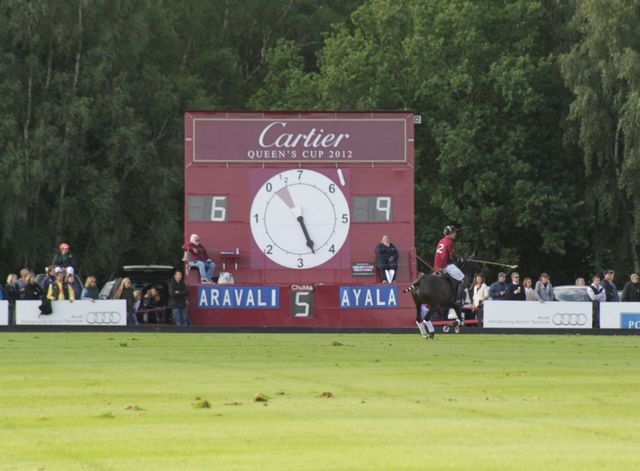 Jaeger-LeCoultre, no stranger to the world of polo through its team sponsorships with players such as Adolfo Cambiaso, became last year's tournament sponsor of the 2013 Argentine Open.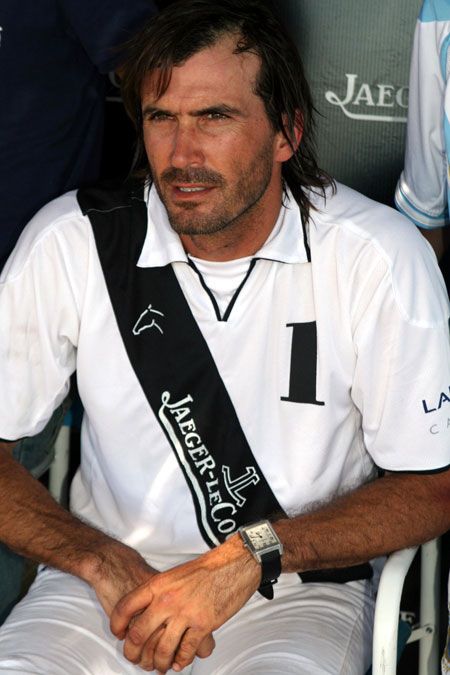 Photo above : Adolfo Cambiaso The Numer One Player Polo in the World
Photo below : Branded score table with Jaeger -leCoultre

Jaeger-Le Coultre actually can trace its relationship to polo further back than most other watchmakers. Already in the 1930's, this watchmaker created the Reverso model especially for polo players who wanted to protect their watches while engaged in play on the field. The watch, which featured a reversible case, presented the back case on top, thereby preventing the crystal from scratches. Today, this model is sold as the Jaeger-LeCoultre Grande Reverso Ultra Thin Tribute to 1931.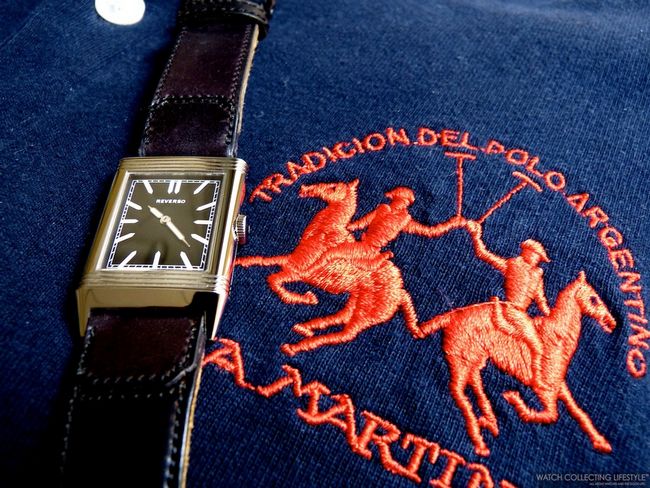 Movie below : Jaeger LeCoultre real polo real watches
Movie below : Jaeger-LeCoultre official sponsor of the 120th Argentine Polo Open of Palermo
What do all these major watchmakers see in polo that is so appealing? Polo stirs the imagination. To the uninitiated, the word "Polo" connotes wealth, luxury, excitement, and a throwback to a nostalgic time in which technology did not rule the world. Many associate polo with the British, together with all the positive aspects of that culture, when England spanned the world with her colonies.
By linking these visions to their products, makers of excellent timepieces elevate those products to the level of international play that this sport represents. Wearing such a watch is a constant reminder that one belongs in this exclusive world.
More of these ideas will be revealed in the following articles found here at Polo & Business. Make sure to follow the series.
An article by John Francis Jackson
About the author :
The author, John Francis Jackson, is an American living in Argentina. Although he works as a business advisor, his passion is polo, a game he both plays and writes about. He also raises and sells polo ponies. You can find more about him at LinkedIn or at http://maltesecatpolo.wordpress.com/