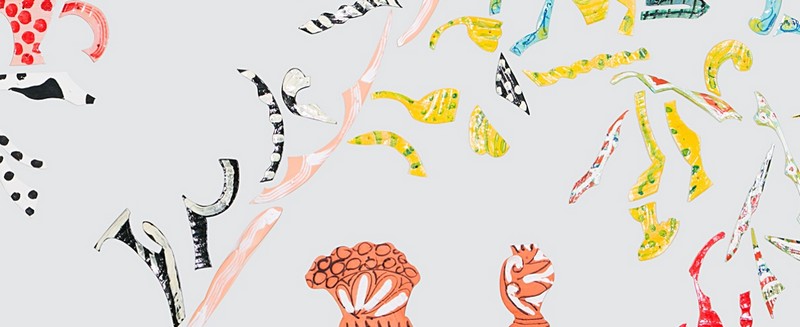 ---
This article titled "Open all hours: Art Night to give Londoners their own nuit blanche" was written by Maev Kennedy, for theguardian.com on Wednesday 6th April 2016 18.00 UTC
For one long rapturous night, artists will wrest Westminster from the clutches of politicians, creating art from dusk till dawn in public spaces and very private ones, including a disused tube platform and a luxury apartment for millionaires.
Art Night, launched this week in Samuel Johnson's former house off the Strand in the spirit of his stirring declaration, "whoever thinks of going to bed before 12 o'clock is a scoundrel", aims to be an annual event, modelled on the nuits blanches ("sleepless nights") that have become an institution in Paris – and beyond.
To the frustration of organisers, London's first Art Night on 2 July takes place a full month before the long-promised all-night Underground service is introduced at weekends. Plenty is programmed, even for the sad suburbanites who have to catch the last tube home, including installation art, theatre, film and dance, and a giant exercise class led by the Chinese artist Xu Zhen in the courtyard of Somerset House.
"We are all going to lose sleep," promised Gregor Muir, artistic director of the Institute of Contemporary Arts. Different arts institutions will curate the event each year – with the ICA running this year's programme and Whitechapel Gallery already planning for 2017.
Some venues were only confirmed in the past couple of weeks, after months or even years of persuasion. "We had our A list of sites – but a B list and C list, too," Muir said. One of the most difficult to secure was 190 the Strand, which is being converted into luxury flats selling for between £1.5m and £9.5m. Art Night's organisers have won agreement for a performance in a former hulking brutalist office block: a series of "still lives" by Nina Beier in the opulent, chandelier-laden ground-floor show-flat.
Another challenge was winning agreement for Admiralty Arch, once the grace-and-favour home of John Prescott in his days as deputy prime minister, now privately owned and soon to become a hotel. It will be handed over to Turner prize-winning artist Laure Prouvost.
The ghostly disused Jubilee line platform at Charing Cross underground station will be the realm of the South Korean artist Koo Jeong-a in a joint commission with Art on the Underground, while the UK premiere of Reanimation by artist Joan Jonas and jazz pianist and composer Jason Moran will take over Southwark cathedral, the only Art Night venue on the other side of the Thames.
Although all Art Night events will be free, indoor events will be ticketed in advance in an attempt to combat long queues in the small hours that have become a regular feature of the Paris event.
guardian.co.uk © Guardian News & Media Limited 2010
Published via the Guardian News Feed plugin for WordPress.