Sustainable, vegan Bottega Veneta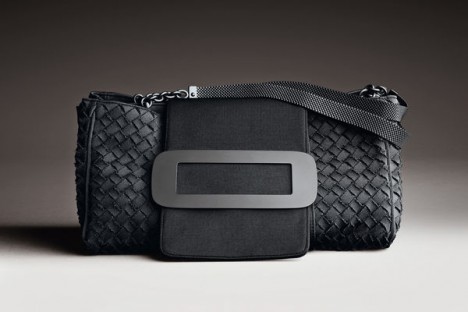 "If we had to pick just one bag to carry forever, we'd choose the Veneta. It's timeless, sophisticated, and oh- so-comfortable. Handcrafted of soft nappa, it gets better with age. The only hard part is choosing a color," Bottega Veneta said once about its luxury handbags. The renowned luxury leather goods house under the direction of Tomas Maier decided to introduce also eco-friendly bags. Manufactured using sustainable materials and environmentally sensitive dyeing and finishing processes, the "vegan" Bottega Veneta handbags will be produced in the Vicenza workshops and will arrive in stores in late fall.
"I decided to make the jersey and paper bags after speaking with customers who wanted sophisticated, handcrafted bags that are non-leather and earth-friendly," said Creative Director Tomas Maier.
"We are a luxury lifestyle brand known for our handcrafted leather goods—obviously we don't claim to be vegan. But Bottega Veneta has always worked to limit its environmental footprint, and we like to respond to the needs of our customers. This was an exciting challenge and I'm delighted with the way the collection turned out," added Tomas Maier.