Mercer is a street unlike any other in Toronto. Both dynamic and intimate, it is perfectly situated between Blue Jays Way and John Street. Turn the corner and you have arrived at First Nobu Residences in the World. Sit back and take in all the city has to offer.
A landmark destination in the heart of the city, Nobu Residences Toronto will be an architectural centrepiece. The Residences is uniquely situated to offer cinematic views of the city's skyline, a captivating view of the CN Tower, as well as a broad sweep of Lake Ontario, Toronto Island, and the Financial District.
Nobu Hospitality principals renowned Chef Nobu Matsuhisa, Academy Award winner Robert De Niro and Hollywood producer Meir Teper, principals of Nobu Hospitality, along with principal developer Madison Group unveiled plans for Nobu Residences Toronto at a press conference inside the soon to be open Nobu Residences Toronto Presentation Centre.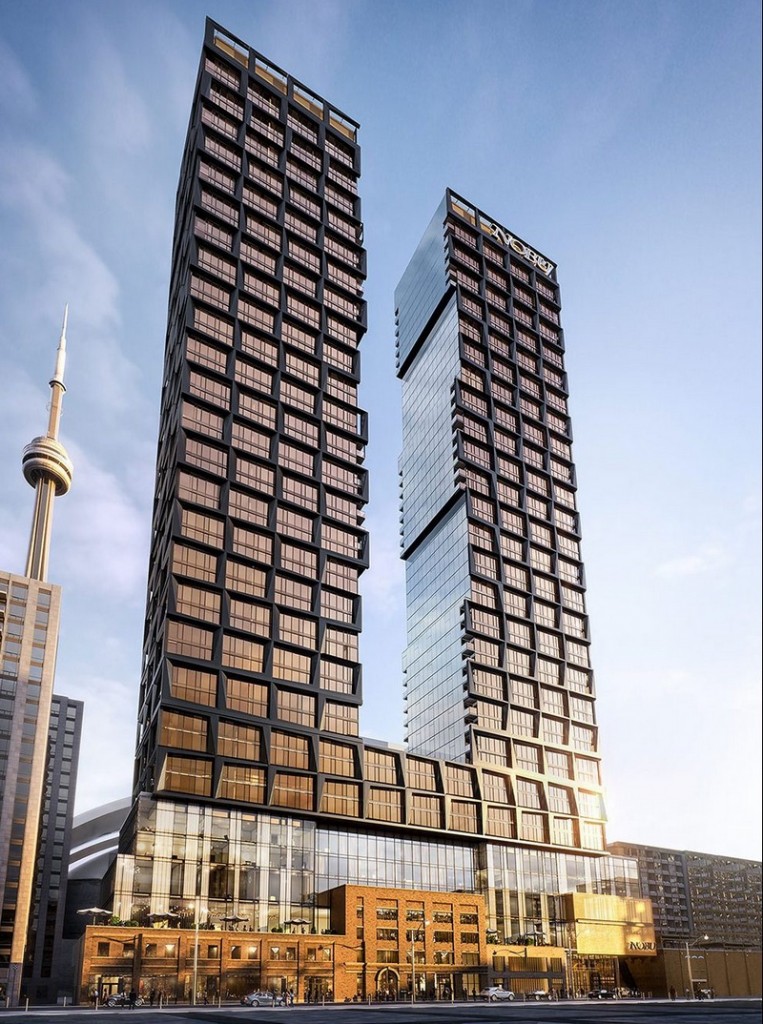 Nobu Toronto, a dynamic project featuring the world's very first Nobu branded high-rise residences as well as Canada'sfirst Nobu Hotel and Nobu Restaurant will be located in the heart of the entertainment district, transforming MercerStreet with its landmark design. Nobu Residences Toronto will rise 45 storeys above the historic Pilkington GlassFactory with two dramatic residential towers, featuring 660 units with enviable views of Toronto.
"I am very proud to have my name on this building," said Chef Nobu Matsuhisa. "It will be very special, and we arehappy to be in Toronto. We want people to be happy."
"Toronto is a great city," said Robert De Niro. "I've filmed here, I've been here for the Film Festival, which isexcellent, and I'm looking forward to spending more time here once Nobu Toronto opens."
Acclaimed Toronto-based Teeple Architects and Studio Munge have created the incomparable residences to feature distinctive amenities that span two floors of the podium level at Nobu Residences Toronto. The outdoor terrace and Nobu Athletic Club are connected by a two-storey glass atrium and anchored by an oculus that cuts through the podium, culminating in an artistic reflecting pond centering the Nobu Athletic Club. The Nobu Athletic Club amenities include a private massage room, yoga studio, spin studio, wet steam, dry sauna, hot tub and cold plunge in addition to state of the art fitness equipment.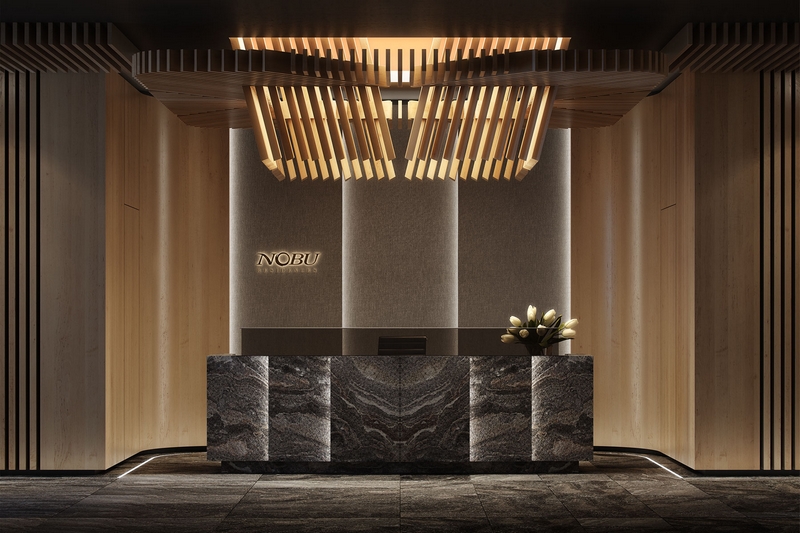 In keeping with the Nobu lifestyle, which integrates energized public spaces that offer both excitement and escapism, Nobu Residences Toronto will feature Nobu Villas. The villas are highly designed private entertaining spaces available exclusively to its residents. Nobu Villas include billiards, fireplaces, a private dining area with chef's table, the chic Nobu outdoor terrace and four barbeque prep decks.
Nobu Residences Toronto will also feature a private theatrical screening room, conference room, dedicated bicycle elevator with direct access to bicycle storage and a dog spa located in both the east and west residential lobbies.