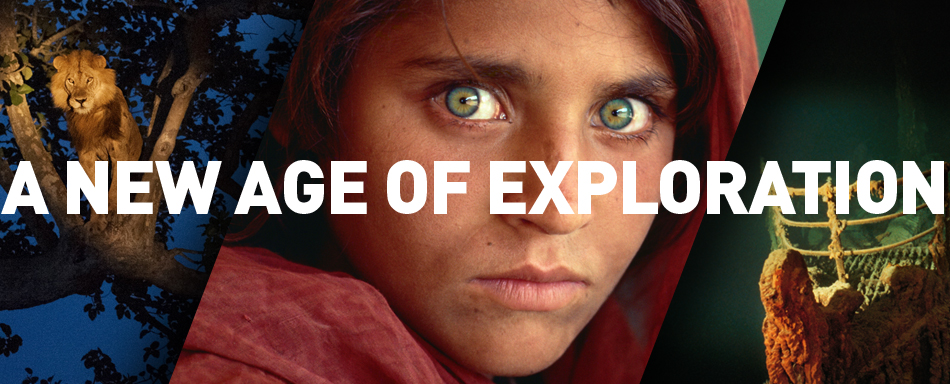 National Geographic Society celebrates 125 Years with profiles of the new superheroes of exploration — amazing people who are forging new ground as they square off against the latest frontiers. National Geographic Channels will dedicate more than 125 hours of programming to the theme of exploration throughout the year in its "Explorer Top 125" programming event.
In a publishing first for National Geographic magazine, each copy of the January 2013 issue will feature five covers highlighting the Society's 125th anniversary theme, "A New Age of Exploration." The multiple covers will be included in the worldwide English-language edition and in 12 local-language editions and are exclusively supported by Swiss luxury watch brand Rolex.
On June 13, 2013, the 125th anniversary will be celebrated at a "National Geographic Evening of Exploration" gala, where the Society's top medals and honors will be awarded to explorers and other recipients. All proceeds from the gala will go to National Geographic's Fund for Exploration.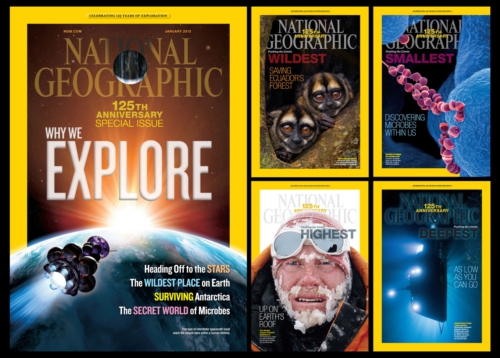 "For 125 years, National Geographic has been at the forefront of discovery, driven by a passion and purpose to explore and illuminate the world. And there is so much more to know to help us reimagine not only our world but our place in it," said Claudia Malley , executive vice president and worldwide publisher, National Geographic Global Media. 
"With its shared passion for exploration, Rolex is delighted to partner with National Geographic on its 125th anniversary initiative. For decades, Rolex has supported pioneers of exploration, from the tallest mountain to the deepest ocean trench, and we look forward to being there, wherever man dares to venture next," said Arnaud Boetsch , communications & image manager of Rolex SA.