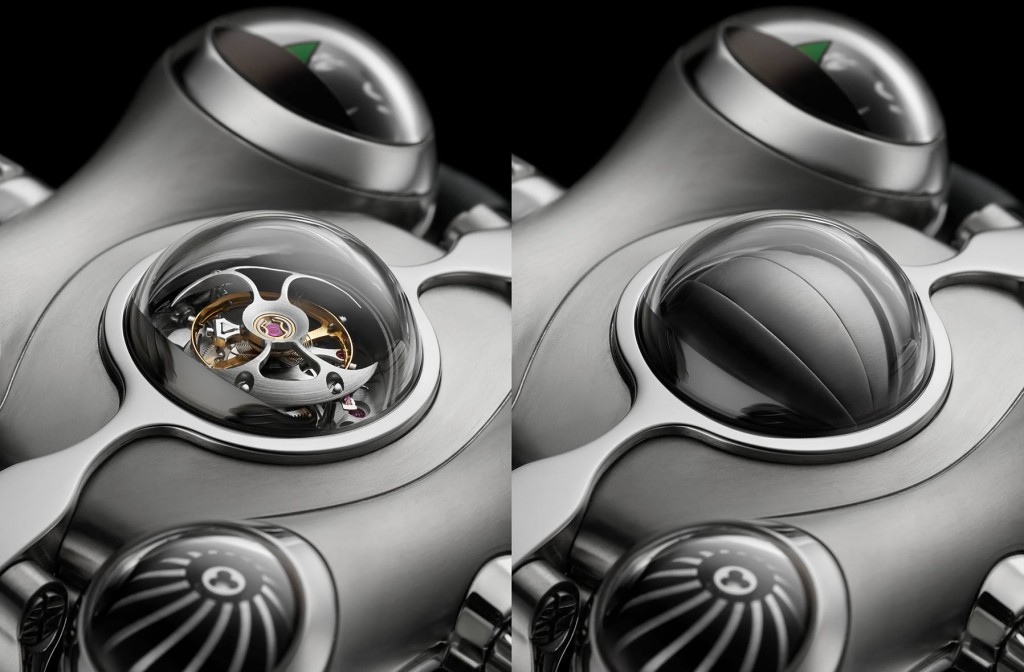 As Swiss horological lab MB&F says, its N°6 (HM6) 'Space Pirate' watch or, to be correct, the Horological Machine N°6, has been designed to operate in the hostile environment of space: the space on your wrist. "Inspired by Japanese sci-fi cartoons and 1970s biodesign, HM6 'Space Pirate' is quite simply our craziest, most complex machine to date," explained the horological lab.
The initial inspiration for HM6 Space Pirate came from a Japanese anime TV series from Maximilian Büsser's childhood: Capitaine Flam (Captain Future in English). Capitaine Flamhad a spaceship called the Comet that consisted of two spheres joined by a connecting tube. Büsser imagined combining two such craft and the seeds of Space Pirate were planted.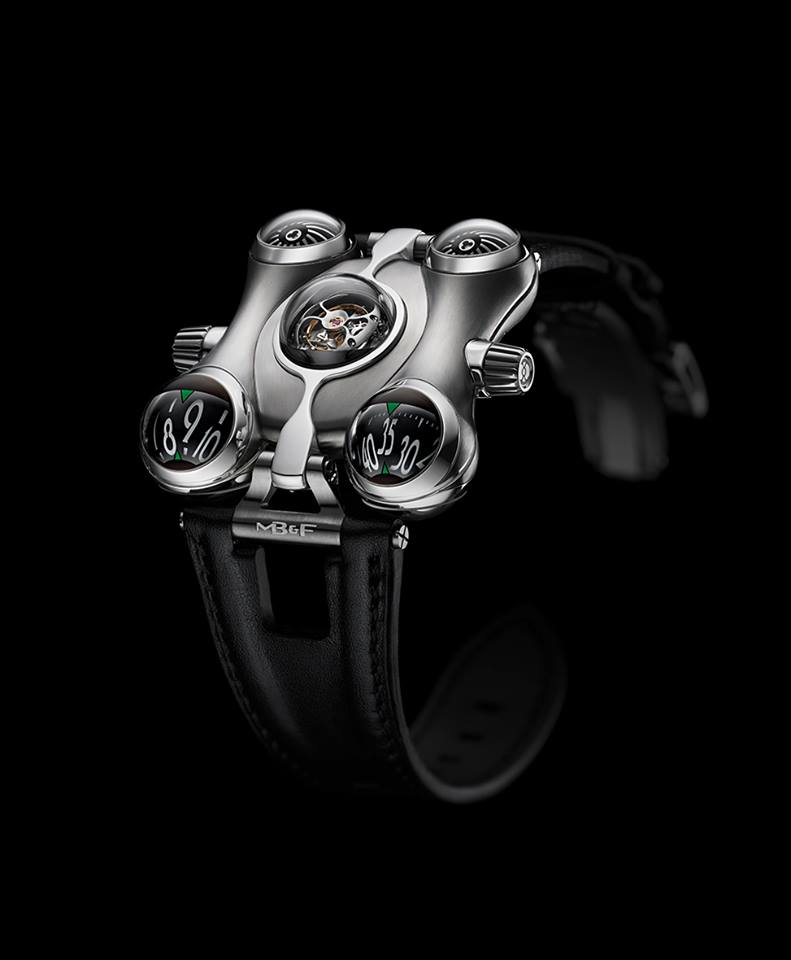 The curved lines of Horological Machine N°6 make it a softer, more organically shaped Machine than its predecessors. The inspiration for this came from the biomorphism art movement, which takes its cues from design elements based on the shapes of living organisms.
475 components and 68 jewels compose an entirely new calibre featuring flying 60-second tourbillon, vertically-revolving hour and minute spheres, central rotor with twin regulating turbines and a hyperspace-mode retractable tourbillon shield.