Isa Genzken: Retrospective presented by Moma and  Celine.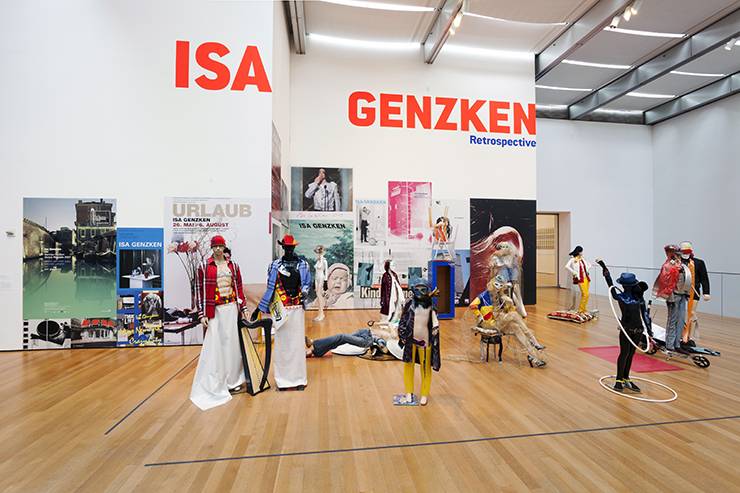 The Museum of Modern Art (MoMa New York) unveiled "Isa Genzken: Retrospective", the first major U.S. exhibition to encompass the artist's oeuvre.
Spanning almost 40 years of Genzken's inventive and deeply influential artwork, the exhibition brings together more than 150 objects in an astonishing variety of techniques, including assemblage, sculpture, painting, photography, collage, drawing, artist's books, film, and large-scale installations. A majority of the works in the exhibition are on view in the U.S. for the first time, including Schauspieler (Actors) (2013), a large-scale installation, while others have rarely been publicly exhibited anywhere.
Many of the objects in the artist's unique and varied body of work are on display in the United States for the first time.
"It is a great honor for Céline to sponsor an exhibition by this exceptional artist at a remarkable institution. This is a perfect starting point for Céline's very selective program of cultural support, consistent with our philosophy of combining the best quality with a unique and powerful point of view," said Marco Gobetti, CEO of Céline, the luxury house supporting the exhibition.
Working across a diverse array of mediums, Genzken has been inspired by two grand themes: modernity and urban architecture. Her career has also unfolded in chapters, beginning in the late 1970s, and continuing without cease until today, when a new generation has been inspired by the artist's radical inventiveness. Ranging from large-scale sculptures that limn Constructivist and Minimalist aesthetics; to rougher, more overtly architectural concrete works that conjure ruins; to paintings, photographs, and found-object installations that have redefined assemblage for a new era,Genzken's body of work represents both a rare artistic freedom and a disciplined, almost obsessive sensitivity toward the relationship of individuals to their sculptural surroundings.
The exhibition will run from November 23, 2013 to March 10, 2014 at MoMA in New York.