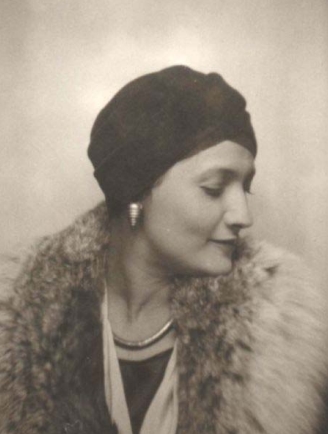 The personal jewellery collection of arguably the most important female jewellery designer of the 20th century, Suzanne Belperron (1900-1983), was sold in Geneva on the 14th of May 2012. Comprising over 50 lots, this unprecedented sale featured the most significant group of jewels by Belperron ever to appear on the market. This collection includes some of her most celebrated designs and also very intimate items which illustrate her unique style and creative virtuosity.
"Suzanne Belperron is arguably the most talented and influential female jeweller of the 20th century… We are certain that this important auction will contribute to further highlight the immense talent of this great artist and her important contribution to jewellery," said David Bennett, Chairman of Sotheby's Jewellery Department in Europe and the Middle East and Co-Chairman of Sotheby's Switzerland.
The Suzanne Belperron's lots were sold at a price three times higher than the price originally estimated and the bidding reached a total of 3.22 million Swiss francs (3.45 million dollars), Sotheby's said.
The pieces that Suzanne Belperron designed for herself are emblematic of her oeuvre. They reflect her many sources of inspiration and innovative approach to jewellery, which constitute the essence of her work. One of the most intimate jewels of her personal collection is perhaps her engagement ring. Created in 1923, this Yin andYang ring in hammered 22‐carat gold is set with an old‐mine diamond offered for the occasion by her future husband, Jean Belperron. Testament to the artist's early fascination
for the African civilisation and craftsmanship, this ring in 22 carat yellow gold  ‐  a warm and intense gold that she called "or vierge" ("virgin gold") – was made through the technique of "martelage" ("hammering"). The design of this ring has inspired many other signature pieces in virgin gold by Suzanne Belperron during her career.
Suzanne Belperron was very fond of pearls, which she used in some of herfinest pieces. In circa 1935, she designed a ring mounted in platinum andwhite gold, composed of multi-coloured natural pearls, as well as old‐mine and baguette diamonds.