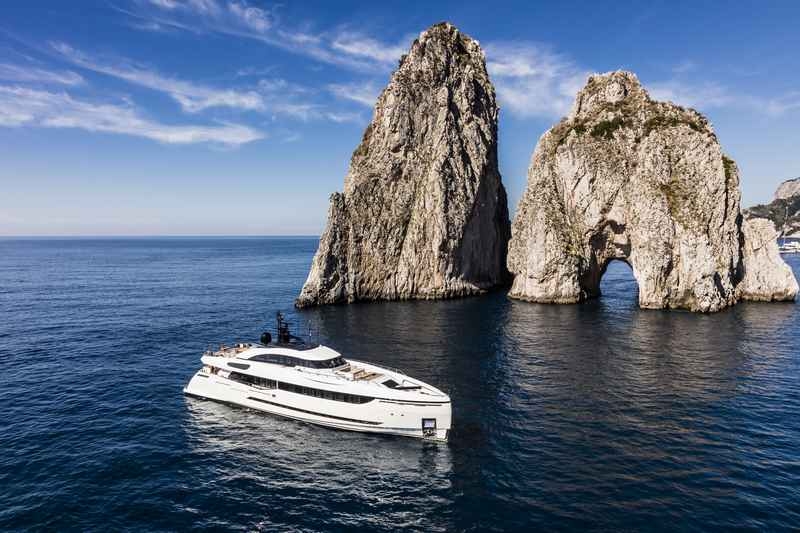 With its neat vertical bow and automotive-inspired lines, the architectural point of view Columbus Yachts M/Y Divine can certainly be considered a sport yacht although characterized by high volume and impressive heights, unusual for a yacht of this size.
M/Y Divine, second model of the 40 M Sport Hybrid awards winning series, is aligned with the green approach to yacht building pioneered by Columbus Yachts. The all-aluminum semi-displacement unit is powered with an advanced hybrid propulsion for a performance range between 3 and 20 knots. The new vessel is classified with the additional class notation "Hybrid Propulsion (Y)" and AUT CCS (Y) while all interior woods are FSC certified and the leather is treated with a special non-toxic water painting process.
"Sport" indicates the high performance of this superyachts equipped with two diesel engines which will give a top speed of 20 knots, with the ability to easily cruise and with very low consumption at 16 knots. "Hybrid" is because of her "green credentials". She is able to offer a completely new way of yachting, more conscious and respectful of the environment.
Three-decked aluminum M/Y Divine hosts ten guests in five staterooms with the owner's suite and study on the main deck, and she can accommodates eight crew members.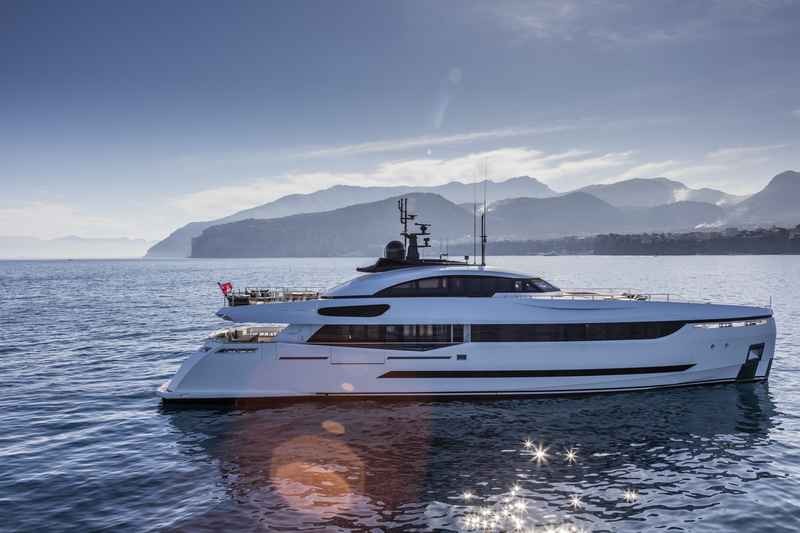 While naval architecture and exterior designer – in cooperation with the shipyard – is Hydrotec Srl,
interior design has been conceived by Hot Lab.
To reduce the mass of the hull structure from the side profile and offer uninterrupted views from the main salon, the bulwarks feature glass cut-outs that also serve as fold-down balconies. These are complemented by full-height glass doors, which were engineered by the Shipyard to either slide or hinge open. With the doors open and the balconies lowered, the salon becomes a floating terrace with singular sea views.
The integrated I-Bridge system from Team Italia creates a helm station exclusive to each and every captain. The novelty motor yacht will be on display at Monaco Yacht Show 2016 from 28th of September – to 1st October along the Quai des Etats-Unis.