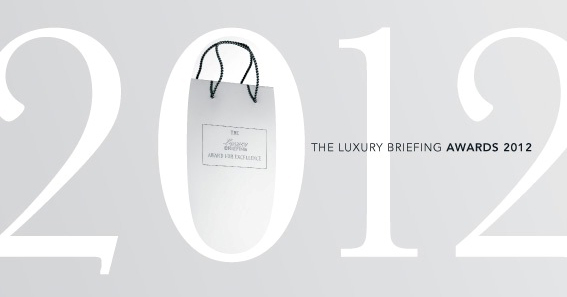 At the 16th annual Luxury Briefing awards, held at Whitehall's Corinthia Hotel, products ranging from hospitality services to luxury goods were recognised across 11 categories.
The panel of judges included Luxury Briefing founder James Ogilvy, chief executive of Couture Lab Carmen Busquets, Simon Burstein, Mimma Viglezio, Jamie Jouning of Conde Nast digital and Chris Sanderson, founder of Future Laboratory.
Montblanc has won the 'Best Support for Art and Culture' category at the 16th Luxury Briefing Awards. The prestigious accolade recognises the work undertaken by international enterprises that support artists and advance practice through innovative creative collaborations in the business arena.
The Montblanc Cultural Foundation has initiated and supported worldwide projects since 1992 in the domains of contemporary arts, young theatre, and classical music. The emphasis is on the funding of young artists, and the delivery of the Montblanc de la Culture Arts Patronage Award to supporters of the arts across 12 countries. To celebrate the 20th anniversary of the programme, the UK title was bestowed to HRH Prince of Wales in acknowledgment of his long-term, outstanding support, and commitment to contemporary arts.
This year, Montblanc celebrated 10 years of their Cutting Edge Art Collection which was founded in 2002 to promote individuals who were on the verge of becoming well known at the time that they were commissioned. The initiative now boasts over 160 pieces of art from designers across the globe, many of whom have received international recognition.
THE WINNERS of 2012 Luxury Briefing Awards are:
Luxury Lifestyle Service partnered by Loewe
• Harrods By Appointment – 'Beyond'
Luxury Leisure Brand partnered by Pernod Ricard
• Maybourne Hotel Group
Brand of the Year Men partnered by H R Owen
• Spencer Hart
Breakthrough Brand partnered by Escada
• Bremont
Commitment to Sustainability/ Corporate Social Responsibility partnered by Veedon Fleece
• Tiffany & Co
Inspiring luxury loyalty partnered by Black Sun
• Burberry
Innovation of the Year partnered by Nucleus
• IOU Project
Support for Art & Culture partnered by Jumeirah
• Montblanc
Emerging Luxury Leader partnered by Swarovski
• Mary Katrantzou
Brand of the Year Women partnered by Barclays Wealth
• Stella McCartney
Individual Outstanding Achievement partnered by American Express
• Sarah Burton