10 modules of horizontal sticks and a lamp capable of adopting infinite configurations compose an amazing object to fixate the eyes on. Combining nature and constructions features, the hypnotizing minimalist "Rhythm" designed by Israeli-French designer Arik Levy for Vibia rotates on a different axis and cab be positioned at the desired angle.
The result? An extraordinary array of light in motion shapes and a pendulum to meditate. Choose from beige lacquer and matt dark brown.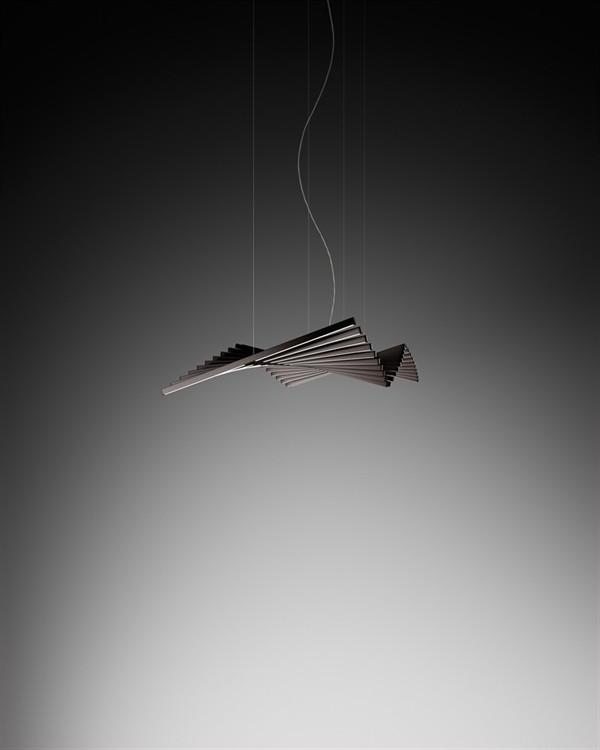 Vibia's mission is to make it easier for every individual to identify with the space in which they live, work and visit by supplying the right lighting and inspiring the creative abilities and good taste of both consumers and architecture and interior design professionals with a unique range of lighting products.
VIBIA evolves by studying and understanding how people live in their spaces, surprising them with just the right proposals – often unexpected – to help create the desired feelings.