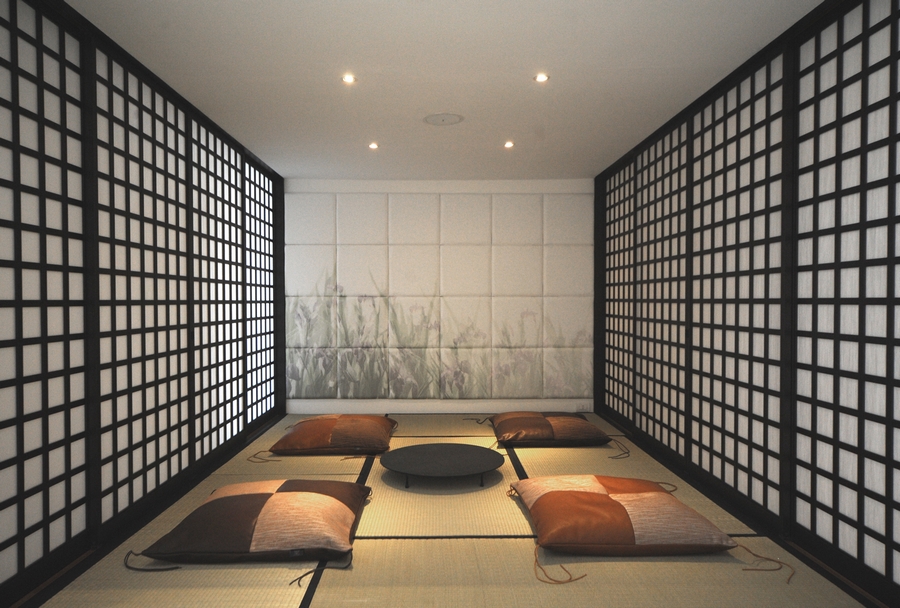 Toyota Boshoku's lifestyle design from its design studio in Milan, the Toyota Boshoku Milan Design Branch.
This year marks Toyota Boshoku's fourth showing at Milan Design Week, an exhibition which borrows last year's theme of "Carsa," a play on words blending "Car" and "Casa".
At the exhibition, Toyota Boshoku presented a fusion of automotive interiors with traditional Japanese culture. One of the items on exhibit was an "OTEDAMA Seat," which is a beanbag-style seat that utilizes automotive fabric.
When guests wear 3D glasses in the exhibit's Japanese-style room – complete with tatami mats and shoji sliding paper screen doors – they can become a part of the virtual experience as the room transforms into a car interior before their eyes.