The #McLaren650SGT3 uncovered at the Goodwood Festival of Speed.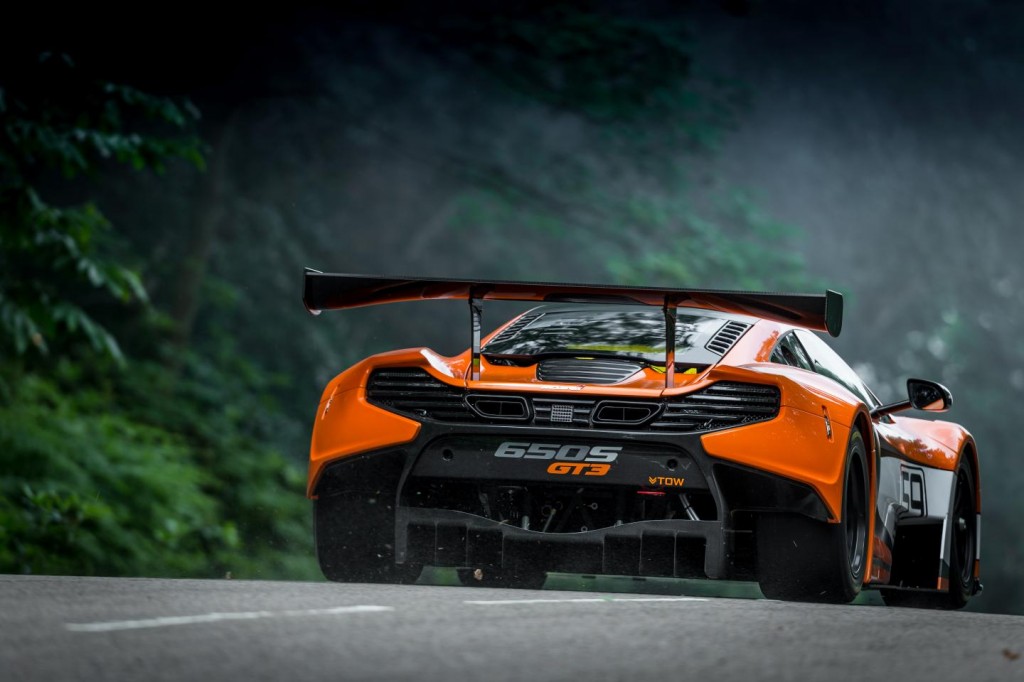 McLaren, the race-car manufacturing arm of the McLaren Group, launched a "dramatic" new 650S GT3 at this year's Goodwood Festival of Speed. Priced at £330,000, around 15 examples of the new 650S GT3 are scheduled to be built for the start of the 2015 race season.
The new 650S GT3 features improved aerodynamics, better cooling and enhanced safety. Based on the recently launched 650S road car, McLaren's engineers have used the very latest Computational Fluid Dynamics (CFD) technology to develop the new lightweight carbon-fibre bodywork, carefully managing the airflow across, through and beneath the car. The result is a car with a huge presence, featuring a menacing new nose, re-profiled side intakes, and a new carbon-fibre fixed rear wing. Under the skin, the suspension geometry has also been completely revised, with a 52mm wider track and new wheels and tyres, ensuring improved front-end grip and drivability.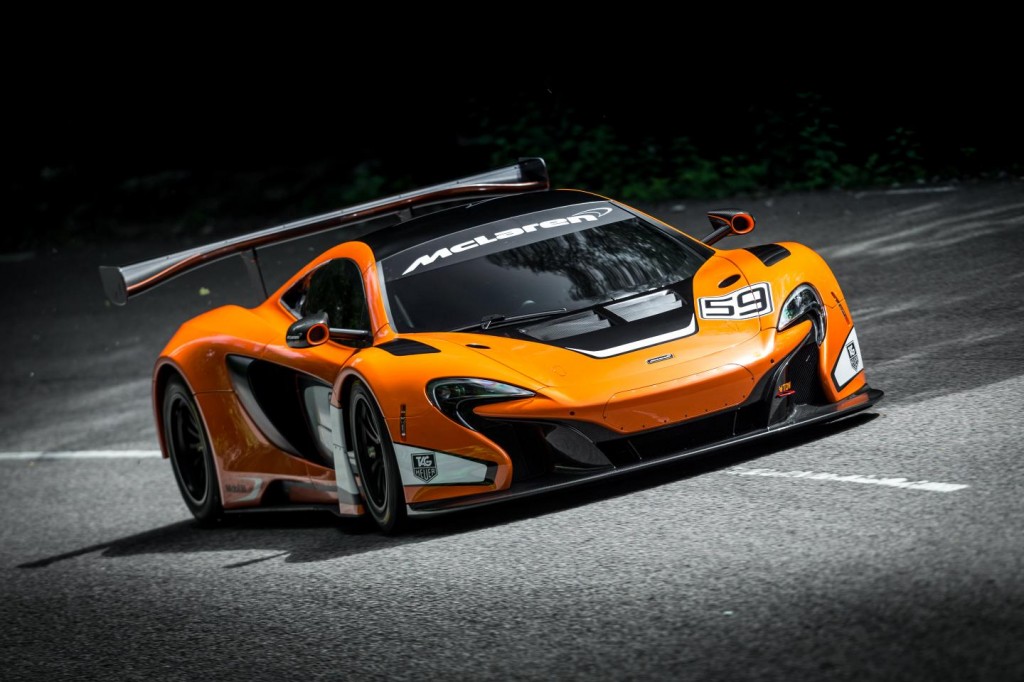 McLaren GT has listened to customer feedback within the 12C GT3 ment and driver comfort, essential factors in GT3 racing. The FIA- approved roll cage has been redesigned to improve leg and headroom; there's a new race seat, a new Formula 1 inspirprogramme, and the new 650S GT3 features better refineed steering wheel, a new pedal box; and driver ventilation has also been improved, announced McLaren.
The McLaren ECU controlling the award-winning 3.8-litre twin-turbo V8 has been upgraded, and the engine is now coupled to a new six-speed sequential gearbox.
The programme also promises to benefit existing owners: an upgrade package will be available, allowing existing 12C GT3s to continue racing competitively– for many McLaren GT owners, this will mean their cars have been racing at the highest level for an average of six seasons.