Lowering Veuve into the Baltic: Veuve Clicquot's Åland Vault.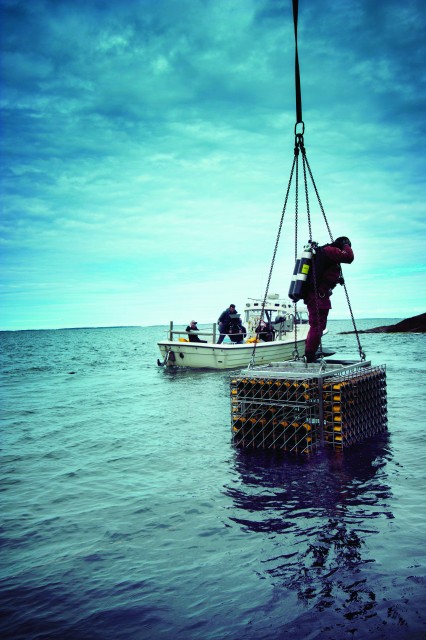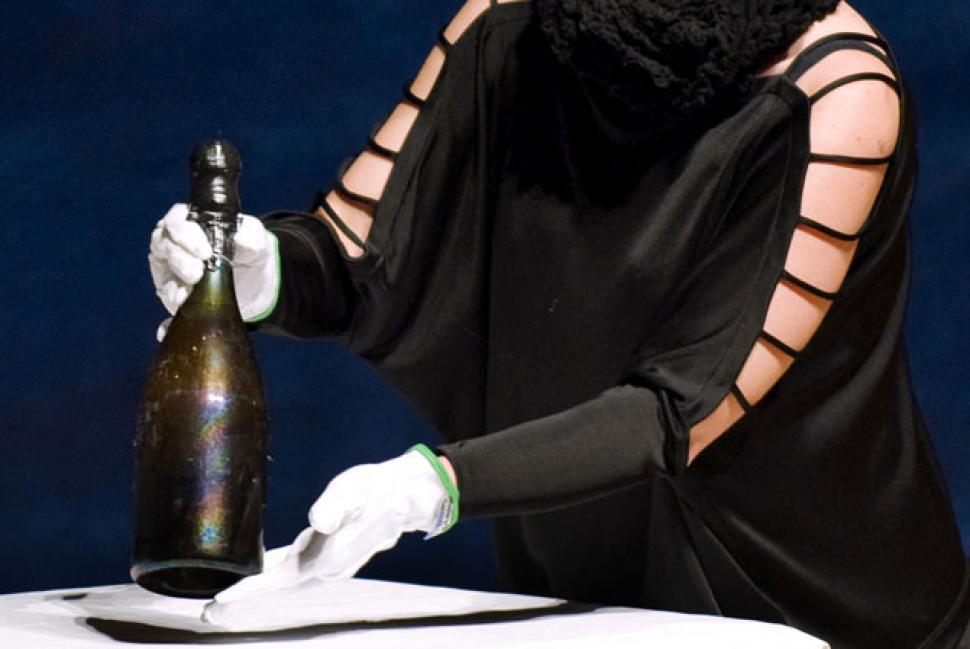 Veuve Clicquot is the latest champagne maison to experiment with sea wine aging. In a 50-year ageing experiment, Veuve Clicquot champagne house lowered its precious bubbles into the Baltic Sea. Dubbed "the Cellar in the Sea", the project includes three hundred regular bottles and 50 magnums of bubbly encaged in a specially built, underwater cellar. The champagne aging experiment commemorates the discovery of Veuve Clicquot's shipwrecked bottles from 1839 and 1841 destined for Russian Imperial court, in the same area about four years ago.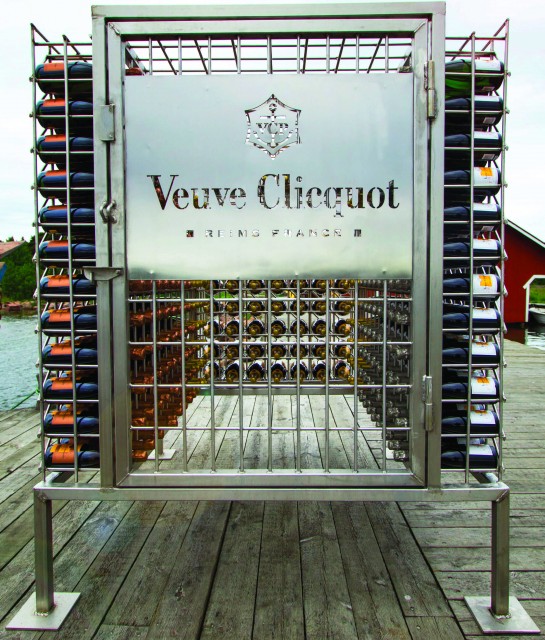 The underwater Champagne cellar was called after the Åland shipwreck and was filled with Veuve Clicquot's non-vintage Yellow Label, Vintage Rosé 2004 and demi-sec wines, according to thedrinkbusiness. The Åland Vault has been submerged 40 meters below the water's surface and will be monitored by Veuve Clicquot cellar masters and occasionally retrieved for tastings and studies. Veuve Clicquot hopes to recreate the same ageing environment, which ensured that the bottles of Veuve from the nineteenth century were still drinkable.
Other champagne/wine labels that have lowered bottles into the sea include Mira (US) and Larrivet Haut-Brion (Bordeaux, France), Drappier, and Champagnes from Louis Roederer, reports wine publication The Drinks Business.
The Baltic Sea will offer unique conditions with its poor salinity (20 times less than in the ocean) and a constant temperature of 4°C throughout the year. At 40 meters below the water's surface the seaweed attaching process to the bottles will be excluded in order to avoid the risk of an iodine taste appearing in the bottles.